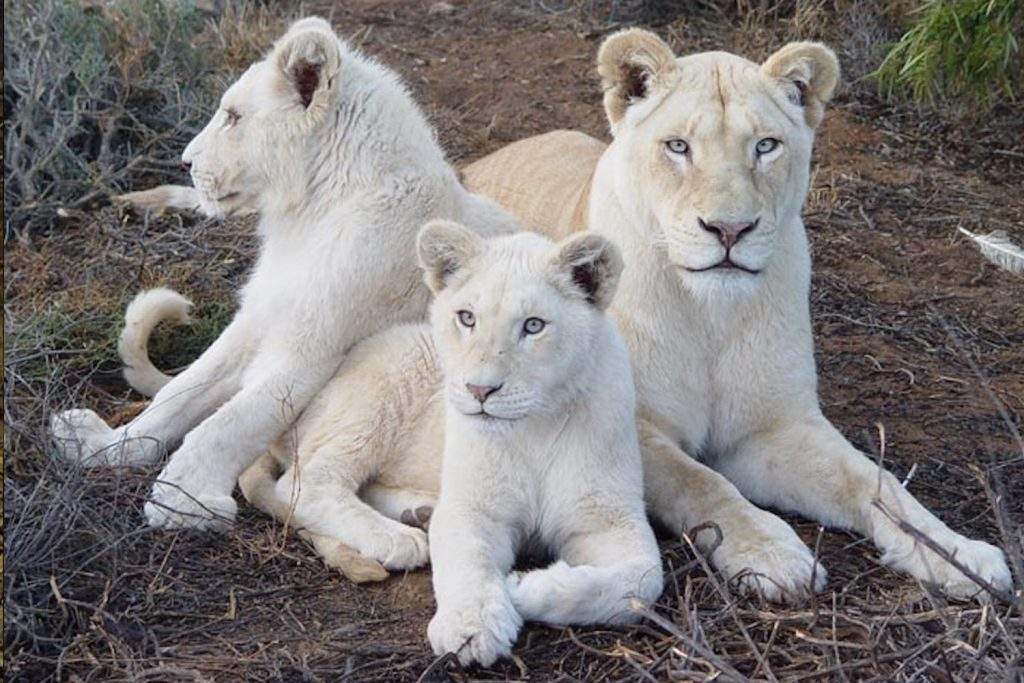 Sponsor a Day of Freedom
Click here to make a USA tax-deductible donation through our sister organisation, Corelight. 
Sponsor the critically endangered White Lions, free-roaming in our protected area
You may know that the original Heartlands of the White Lions is an ancient Sacred Site, declared protected by African kings for many hundreds of years before South Africa's National Park was designated. This Sacred Site is called Tsau, meaning 'StarLion'. It is here, in the epicentre of the Kruger-to-Canyons (a UNESCO-declared Biosphere region), that the Global White Lion Protection Trust has secured approx 4400acres of wilderness heritage lands – which Heartlands are sadly surrounded by predator-proof fencing to ensure the lions' protection, since beyond our borders legalised commercial trophy hunting of lions still takes place.
In White Lion territories, we measure value in Days of Freedom: essentially what it costs our non-profit organisation to ensure the freedom and safety of every single one of our lions every single day – free-roaming in the heart of their Protected Area, as is their nature-given right.
One Day of Freedom costs (conservatively): US $85
We invite you to consider measuring your gifting in terms of Days of Freedom for the StarLions. In the White Lion Heartlands, the living legend of the White Lions as 'StarLions' shines brightly in the hearts of our conservation team and our communities.
Our NPO performs the responsibilities we should all be demanding from our governing authorities: protecting nature as a regional, national and global heritage. In the midst of a global lion crisis that treats Africa's most Sacred Animals as a killing commodity in cross-border trade, we have created a safe haven where these magnificent kings and queens of animals can not only live in dignity but perform their critical physical and metaphysical purpose of restoring balance in one of the most important ecosystems in the world – and inspire a shift to true service-based LionHearted Leadership™ in humanity.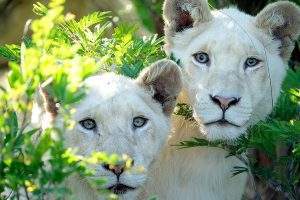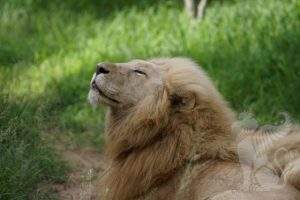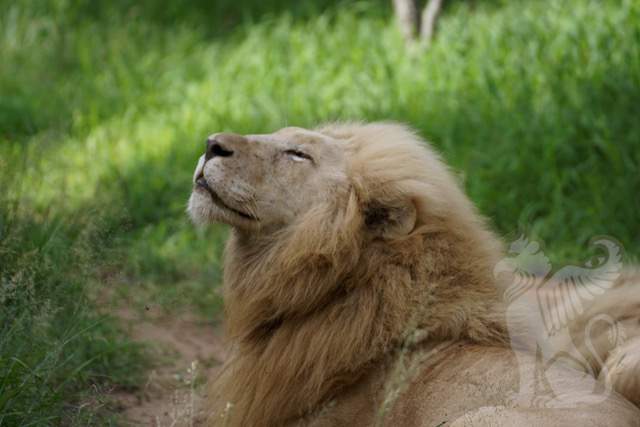 The Day of Freedom rate is based on the following:
Scientific research
Radio collars and GPS tracking telemetry ensure that the lions' whereabouts can be monitored at all times for safety reasons. The Global White Lion Protection Trust's genetic study will help to classify and protect the White Lions.
Monitoring and Anti-Poaching
Anti-poaching teams patrol the electric fence lines daily. All fences are solar-powered.
Lion Predation
Their hunting successes break all records, hunting on moonlit nights and in broad daylight. Their average predation is one wildebeest every three days.
Habitat Management
Habitat and fence lines need to be constantly maintained to ensure the security and well-being of the prides.
Veterinary Care
The Global White Lion Protection Trust has qualified veterinary staff at hand. Additionally, in cases of emergency, the best lion veterinary care is obtained.