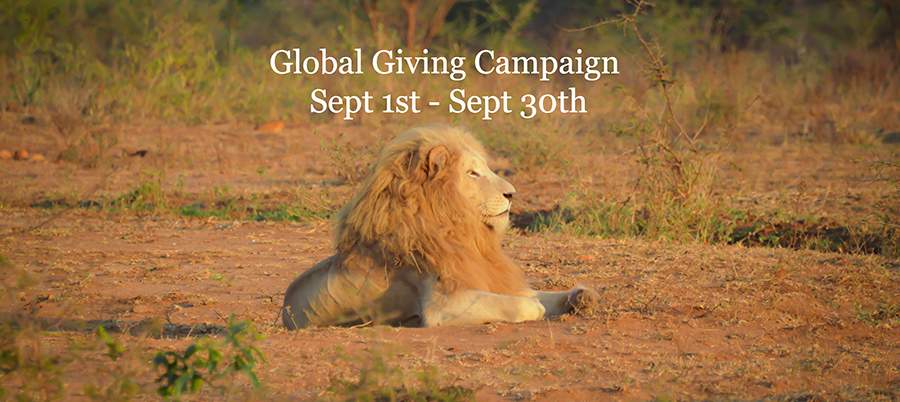 Global Giving Campaign – Sept 1st Through Sept 30th – A Month of Freedom
Calling All Supporters – We Need Your Help
Through our Global Giving Fundraising Initiative, we need at least 40 United States based supporters to help contribute towards a total $5,400 before Sept 30th, 2013 to help provide a month of freedom and protection to our precious White Lions. Please read the summary below and head over to Global Giving to donate what you can.
Summary
This project provides a month of freedom and protection for Matsieng, Zukhara, Tswalu, and Kalahari of the Tsau White Lion Pride in their endemic habitat of the Greater Timbavati region in South Africa's Kruger-2-Canyons Biosphere. The project covers one month of security and survival costs for these critically endangered animals – the last surviving white lions in the wilds of their natural pridelands, persecuted beyond these borders.
What is the issue, problem, or challenge?
There are 10 wild white lions left in their natural habitat. Despite their rarity and cultural significance, white lions lack international legislative protection and are victims of trophy hunting, poaching and human-wildlife conflict. In South Africa, "canned hunting", or killing of tame lions in cages, is permitted. This leading conservation project ensures security and care for 4 lions in their endemic pridelands for one month.
HELP US AND DONATE. READ THE FULL DETAILS HERE