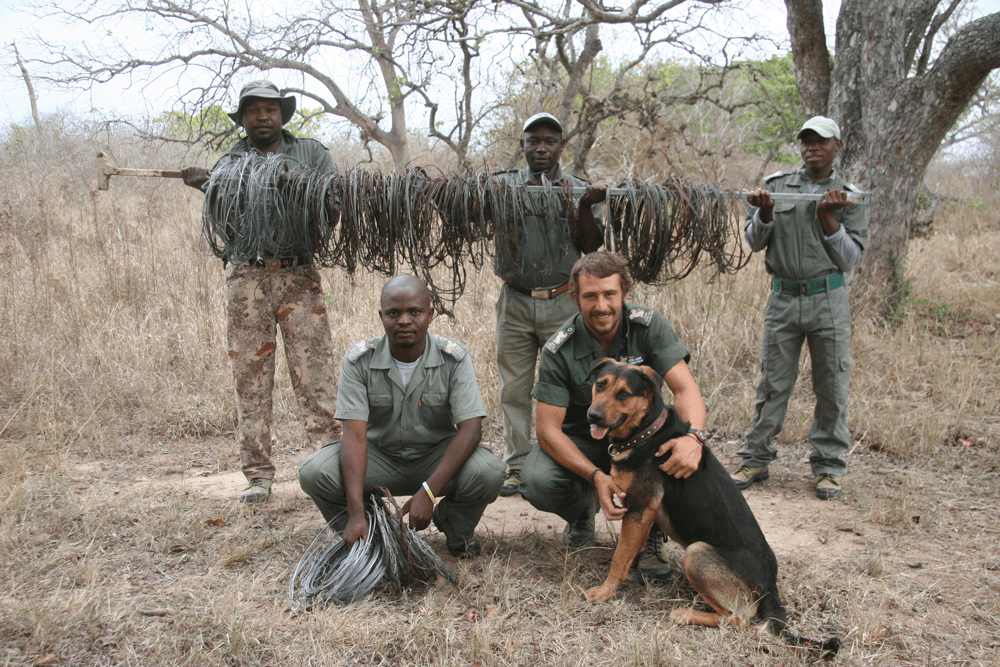 Support our Anti-Poaching Team
Click here to make a USA tax-deductible donation through our sister organisation, Corelight. 
The multi-faceted nature of our project means that whilst we are campaigning in Parliament or engaging with Indigenous Elders around the globe, we are also incurring every-day costs in the upkeep of a vast protected area in which our prides are able to roam free. An essential component to our day-to-day operation is ensuring that our anti-poaching team is well-equipped to respond to a poaching threat.
The amounts shown are calculated based on actual costs. We will direct your donation towards the specified item purchased, and where this is not possible, we will direct it toward a similar item.
Anti-poaching vehicle
We are due to replace two 4×4 vehicles for our anti-poaching team, who are currently operating only on foot. It is crucial for our team to be mobile, should the situation arise where they need to quickly move to a location where there is a poaching threat.
Cost per new vehicle: $30,000
__________
Fuel for anti-poaching vehicle
In order to ensure our anti-poaching team is sufficiently mobile for their patrols and emergencies, we need to keep their vehicles topped up with fuel.
Average fuel cost per day: $10
__________
Anti-poaching uniform:
Our anti-poaching team need to be fitted with hardy canvas uniforms and strong, sturdy combat boots, to keep them protected from thorn trees and dangerous objects in the bush whilst they are patrolling on foot.
Cost per uniform set: $89
__________
Thermal vision monocular
The FLIR Scout III 640 is a brilliant device which allows our anti-poaching team to see in the dark. Using high-tech heat-mapping technology, our team can scan the horizon and identify if an animal or human is in view. This type of device is invaluable during night patrols, when shining an ordinary torch into the bushveld may give away our anti-poaching team's position to potential invaders.
Cost: $2,117
__________
Head torch
These helpful little devices are an essential tool, allowing our anti-poaching team to see in the dark whilst still having both of their hands-free to make repairs to fence lines or search through the bush.
Cost: $25