5 Steps to Organize a White Lion Fundraiser
Former Volunteer Holds A Fundraiser in Norway
Thank you to Nina Fadnes, a former volunteer in 2013 , and Elisabet in Norway for raising funds on September 8th, 2013 for the WLT. They helped raise money by selling photographic prints of white lions and animals of the African bushveld. We asked them how to put together a successful fundraiser, and here is Nina's response.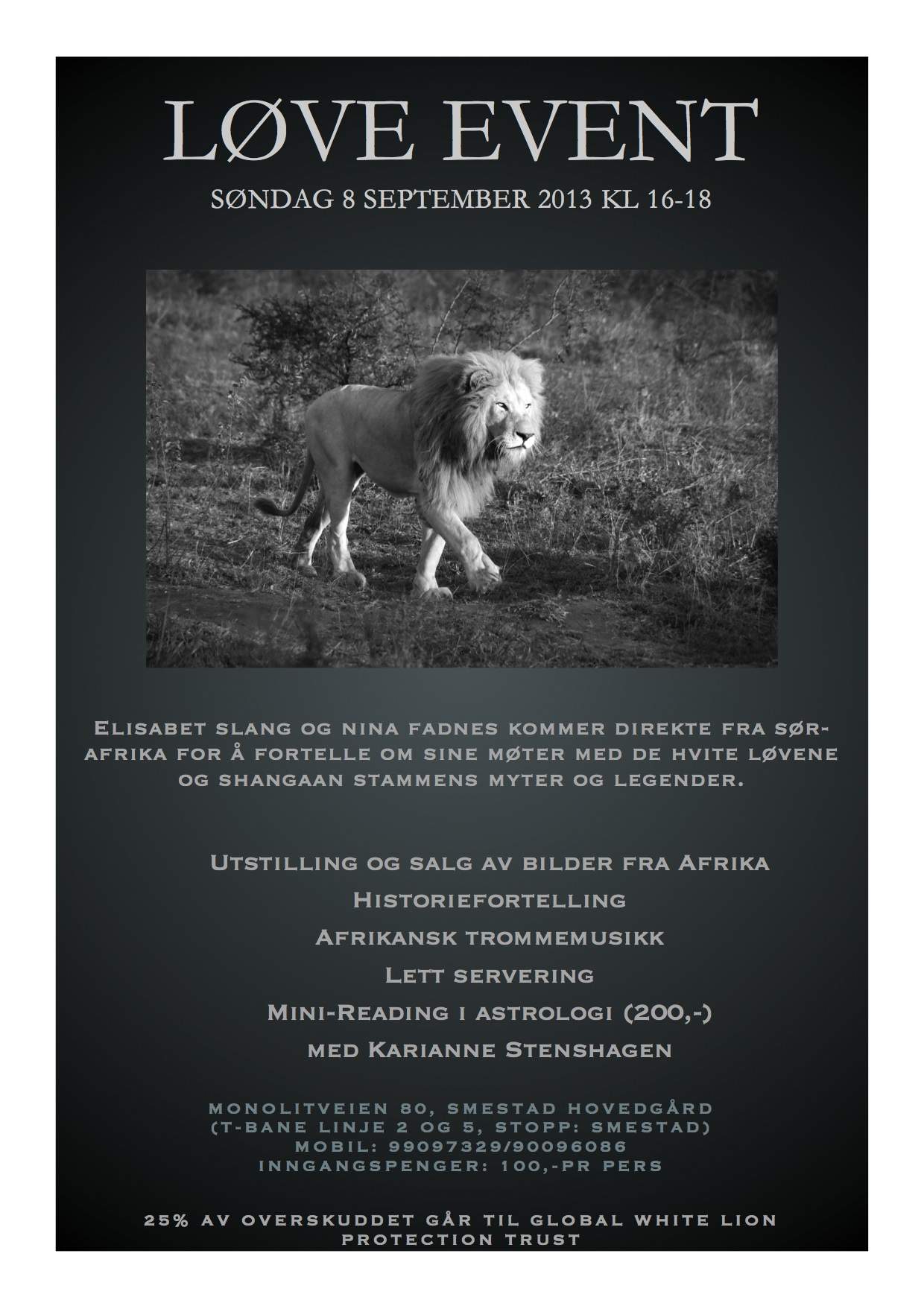 5 Steps to Organzie a White Lion Fundraiser
by Nina Fadnes
1. Maintain a Facebook group and event page; invite all your friends.
2. Transform your house to a gallery, cover the walls with pictures from Africa and charge an entrance cover.
3. Have someone play African drums, serve light snacks and prepare a lecture about the Global White Lion Protection Trust; remember to speak from your heart!
4. Donate profits.
5. Share love, have fun and post pictures from the event on Facebook so all the guests see what a wonderful event they have been a part of!
Thank you to both Nina and Elisabet for raising even more awareness all the way up north! If you read Norwegian and would like to know more about Nina head over to – NinaFadnes.com