NYC Fashion Show Supporting White Lions – A Beautiful Success

Check out Linda Tucker's video above which was made for the NYC Fashion show from footage of the White Lions brought to you by Brad Laughlin.The sublime musical track, "Children of the Sun" is thanks to U.K. composer David Chabeaux, who has generously donated this composition to the White Lion cause. Thank you so much for the enchanting song.

An enormous thank you to Adrian Alicea for putting on such a fabulous show. Also a big thank you to Carol Pepper, our New York based asset manager, for introducing us to Adrian.

Last, but certainly not least, extreme gratitude to Joanna May and David Ladd for, not only participating in the Fashion Show, but also helping the Trust raise awareness and money to help protect White Lions! Check out Joanna May's pictures below showing how she lit up the Fashion Show in NYC. Joanna definitely has a second career she can easily fall back on!

Check out Joanna May's extraordinary works at her website – www.JoannaMay.com and her Facebook Page

Pictures below are courtesy of Ral Photographie. The full set of fashion show pictures can be see on Ral Photographie's Site.

Not only was the fashion show a success but over $1,000 U.S dollars were raised to help our White Lions! Joanna May's, The "Spirit of the White Lions" and "Majesty", paintings you see highlighted in the pictures below were both sold at the Fashion show. 20% of the proceeds were donated to the White Lions! Joanna May also helped to raise a little over $800 U.S dollars by taking the "White Lion" challenge and walking the runway.

Head over to Washington Square News for a Review.

Sept 12th – Catwalk Event In NYC Fashion Week – Supports WHITE LION Conservation!





Some good news to lighten our hearts in our tireless campaign for the survival of the last White Lions in the wilds of their natural endemic habitat!
This September 12th, 2013 fashion designer Adrian Alicea has committed to support our cause during his runway show in New York's fabled fashion week.

Event Details:
Date: September 12, 2013
Time: 7pm – 10pm
Building: New York's Hotel Pennsylvania — Pen Top Ballroom (18th Floor).
Street Address: 7th Avenue New York, NY 10120
Ticket Prices: $35 for General Admission / $50 for second row seating / $100 for V.I.P.
Walk the Cat Walk: $1,500 if you want to model! Contact – Adrian Alicea
Buy Tickets: EventBright Ticket Sales
The Official Invite: Click Here For The Invite

Location Map:
Check out the sizzle and news videos below:
A Little Overview on This Talented Designer: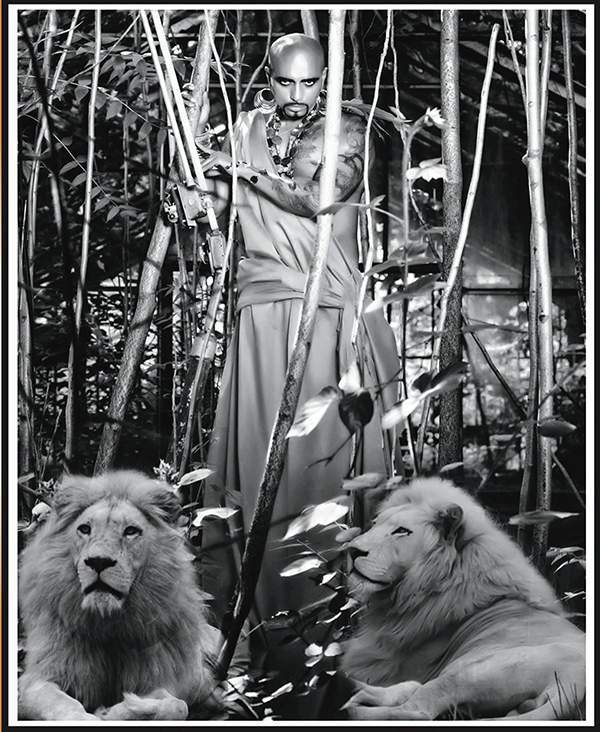 Born in the rain forest outside Puerto Rico, Adrian Alicea is an avid animal lover and long-standing vegan. His support will be a trail-blazer, setting the trend for the high fashion scene to STEP-UP and take a responsible stand towards today's environmental crises. Drawing attention to the White Lion Trust's urgent conservation imperatives, Adrian Alicea's spectacular designs WILL ONLY USE IMAGES OF WHITE LIONS THAT ARE ALIVE AND FREE IN THEIR WILD ENDEMIC HABITAT.

While famous names such as Linda Evangelista, Channing Tatum, and Paris Hilton have graced his catwalk shows, Adrian Alicea is known for honoring beauty in women of all ages. In support of Saving the White Lions, this enterprising designer has offered an exceptional opportunity for any aspirant catwalk model of any age to walk his runway show this season for a fee of $1500 – which will be donated 100% to the White Lion Trust. What an extraordinary idea! If you are interested in modeling and walking the runway with Adrian's new fashion line, please contact Adrian Alicea directly – moi@adrianalicea.com

However, there is also an opportunity to support from the crowd with tickets starting at $35!
RELEVANT LINKS: