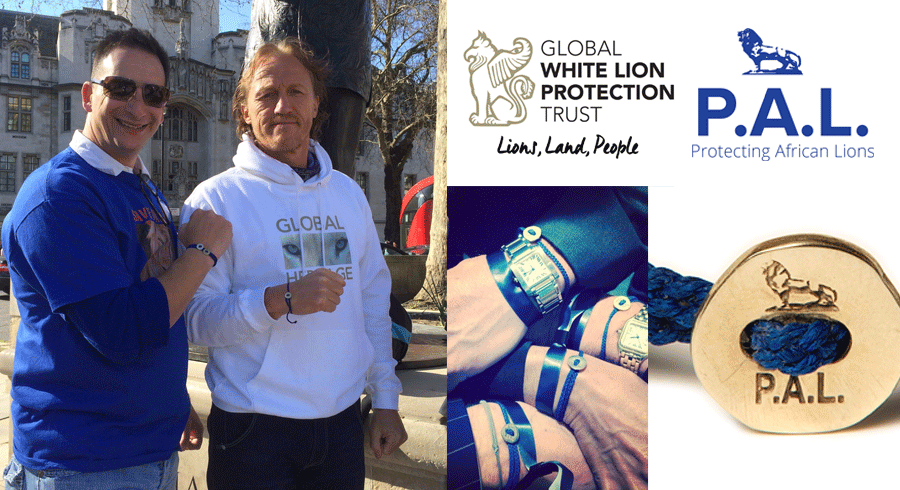 Two Lion Conservation Organisations join forces in One United Roar
Protecting African Lions (P.A.L) and The Global White Lion Protection Trust (WLT) have joined forces under the White Lion Trust's newly launched One United Roar (O.U.R Campaign for Lions).
The campaign was launched on World Lion Day with the aim of achieving greater protection for Lions and all endangered species globally.
The O.U.R. campaign is supported by Archbishop Desmond Tutu whose daughter, Rev Canon Mpho Tutu, explained : " The Desmond and Leah Tutu Legacy Foundation supports One United Roar because part of our mission is to promote flourishing for people and our planet. Lions are the apex animal at the top of the pyramid and if the top of the pyramid is cut off, the whole pyramid crumbles. So we have to care for the Lions."
The White Lion Trust invited other LionHearted organisations to unify behind this cause and PAL were the first fellow Lion organisation to respond. Conor McCreedy explained "both the White Lion Trust and PAL share similar visions and values of creating a LionHearted World where Lions, Land and People co-exist in harmony."
PAL aims to raise over $20 million to help protect Africa's wild lions through the sale of bracelets which are fast becoming a conscious fashion statement. The endorsements of their many celebrity customers are helping them achieve that target.
To order your bracelet – click here.