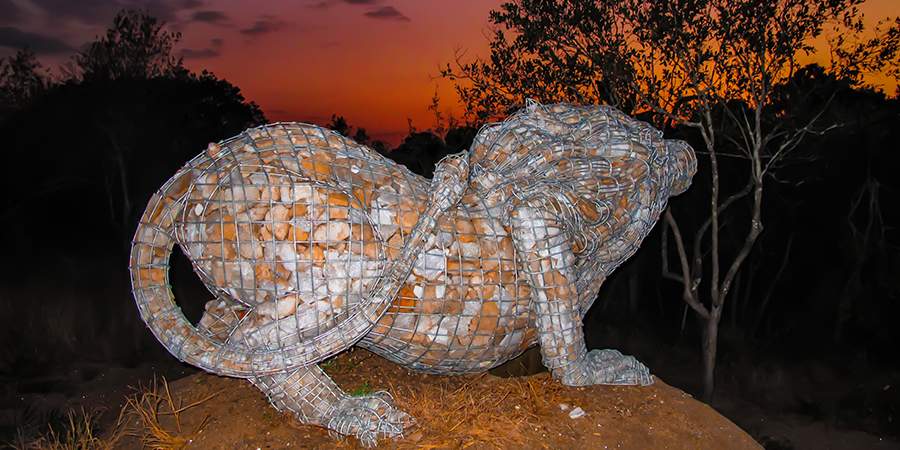 White Lion Leadership Academy – 2013 Winter And Summer Programs
Excitement is in the air!! The new 2013 schedules are finally here:
WINTER PROGRAM 2013: 19TH JULY – 12TH AUGUST

SUMMER PROGRAM 2013: 29TH NOVEMBER – 22ND DECEMBER
WHITE LION LEADERSHIP ACADEMY
The objective of the White Lion Leadership Academy is to inspire and empower participants to embody White Lion leadership principles, and improve their own intellectual, emotional and physical wellbeing, as well as the wellbeing of our planet.
The Academy program is a CALL TO ACTION – equipping each participant with the lion-hearted values and intuitive courage to take their enhanced and heightened awareness into hard, fast, realistic and practical application in our critical times.
The program is an empowerment process, a quickening and fine-tuning of consciousness, which will support participants in their ability to act from the heart in their quest for the ethical enhancement of their own circumstances and that of their environment.
THE LEADERSHIP ACADEMY RUNS OVER TWO SEASONS, WINTER AND SUMMER, WITH DIFFERENT MODULES.
Winter Program 19th July – 12th August  Click here to read more

Click Here To View Our 2013 Brochure.
For More Information Please Contact :
Yolandi : academy@whitelions.org Or Call +27 (0)15 793 0657
Our Scholarship Competition is now open to South Africans from under-served areas:
Click here for the application form
"The great changes pounding our earth bring new revelations alongside immense confusion and disorientation in global civilization. The acceleration of processes fosters new pathways, some may call "portals," to new dimensions of being for all of humanity. Reliable guidance and authentic wisdom is essential for riding such powerful waves effectively—The White Lion Leadership Academy answers this call and offers an incredible program tailored to bring the best out of participants and provide them with tools and strategies to live and deliver their mastery.
My first year experience already saw people from radically different backgrounds, young tribesmen alongside westerners, spiritual seekers, activists, or simply, people with an honest desire to learn, find a new spark, a glow in their eyes, as they got in touch with the deeper essence of their lives and existence as a whole. It is a rite of passage, a process that requires tremendous dedication, but undeniably, their lion power was awakened, and already, many managed to shed burdens of their past to step into their true identity.
The program is founded on most ancient wisdom and cutting edge knowledge, it is inspirational and practical, with content of highest quality; but beyond that, the heart and might of White Lions permeates every moment and makes so much more than what it seems.
I'm looking forward to the second year of the White Lion Leadership Academy and working with people who understand the urgency of such calling. The world needs you, and the lions will undoubtedly express immense gratitude for such noble commitment."
  -Maurice Fernandez, Author, Evolutionary Astrologer
One of our 2013 participants, Janine, had this to say about her experience: "Attending the White Lion Leadership Academy is the single, best thing I have done for myself. I understand who I am in a much deeper way, I have gained confidence in myself and become more aware of when I am self-sabotaging. I have gained in strength and discipline to do the things I know I need to do to help myself, and help the World around me. I have accessed a courage I didn't know I had and I regularly connected with a much deeper part of myself, something that had rarely happened before. I became more conscious, more accepting, more tolerant and more forgiving. This course really does do what it 'says on the box'. However, it is not easy, it requires hard work, dedication and commitment but the rewards are 'Out of this World'!"