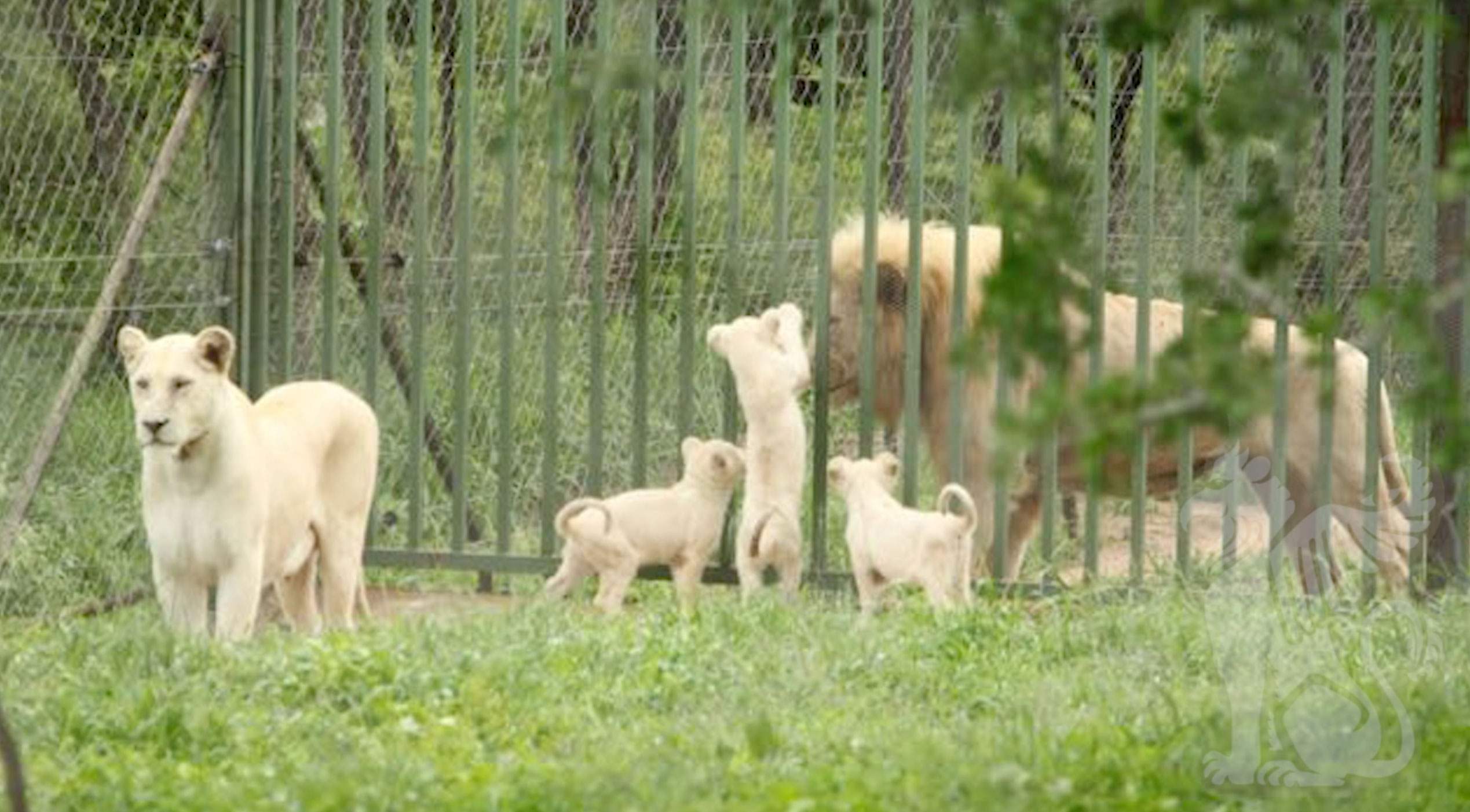 Freedom for Regeus, Gaia and their Cubs
For over two decades, the Global White Lion Protection Trust has fought to protect the legendary White Lions in the wilds of their endemic habitat. Last year, we were blessed with the arrival of a litter of perfect snow-white cubs – born to Regeus and Gaia.
With the Prides now flourishing into the next generations, the acquisition of more land for our Prides is our primary focus. But in the meantime, we need a safe, protected home-range for Regeus and his new family.
Unfortunately, poaching remains a very real threat in our southern territories. For this reason, their new home-range had to be surrounded by 2500 meters of hi-spec poacher-proof fencing, and enclosed by 8 high-spec security gates.
To achieve this goal, we needed to raise a total of $73,233.00.
We are incredibly proud and excited to announce that this goal has been achieved and the Pride is now roaming in their new home-range!
HUGE ROARS OF THANKS to each and every person who donated towards this campaign – thanks to you, we are able to provide this beautiful Pride with a territory of their own, surrounded by a force-field of love.
Want to take a walk down memory lane with us, and see this beautiful Pride grow from strength to strength in the lead-up to their release? Read on!
Regeus and Gaia's courtship – 2018:

Regeus and Gaia's cubs are born – late 2018: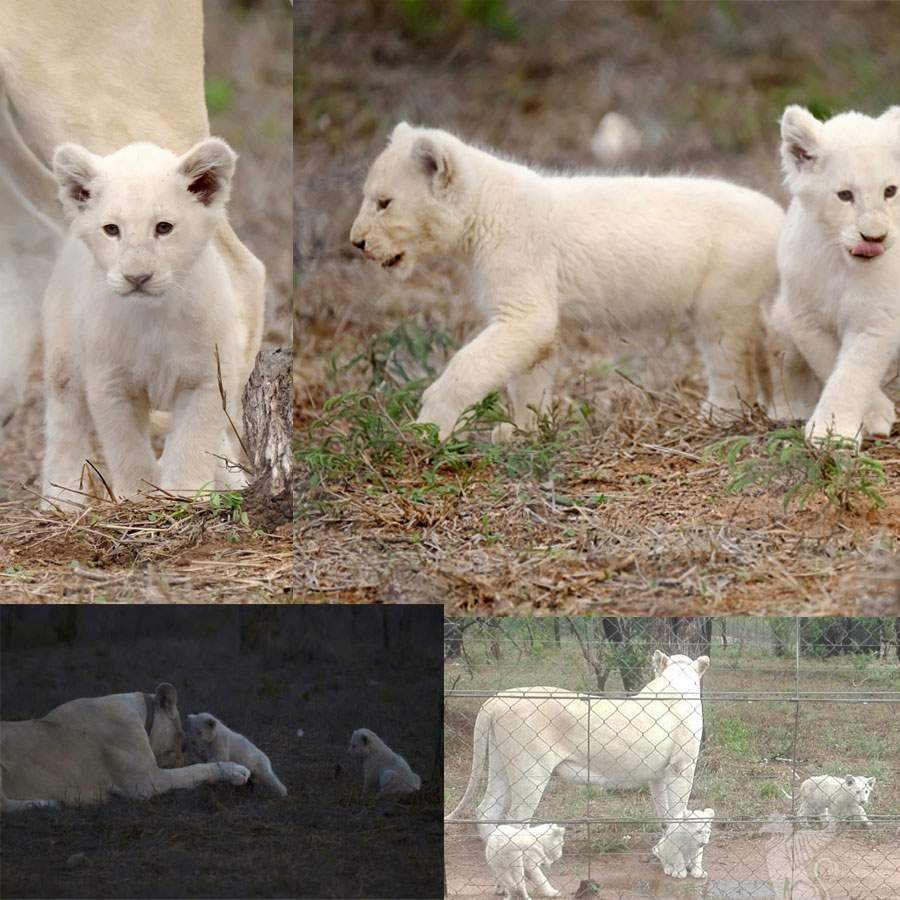 The cubs are named after the four Royal Stars in the Heavens: Antares, Aldebaran, Fomalhaut and Regulus.
In the wild, introductions to fathers only take place at around 6-8 weeks, so we held back on opening the gates between Regeus and Gaia's bomas until Gaia was ready to introduce the cubs to their father… … although that's clearly not a popular decision! ?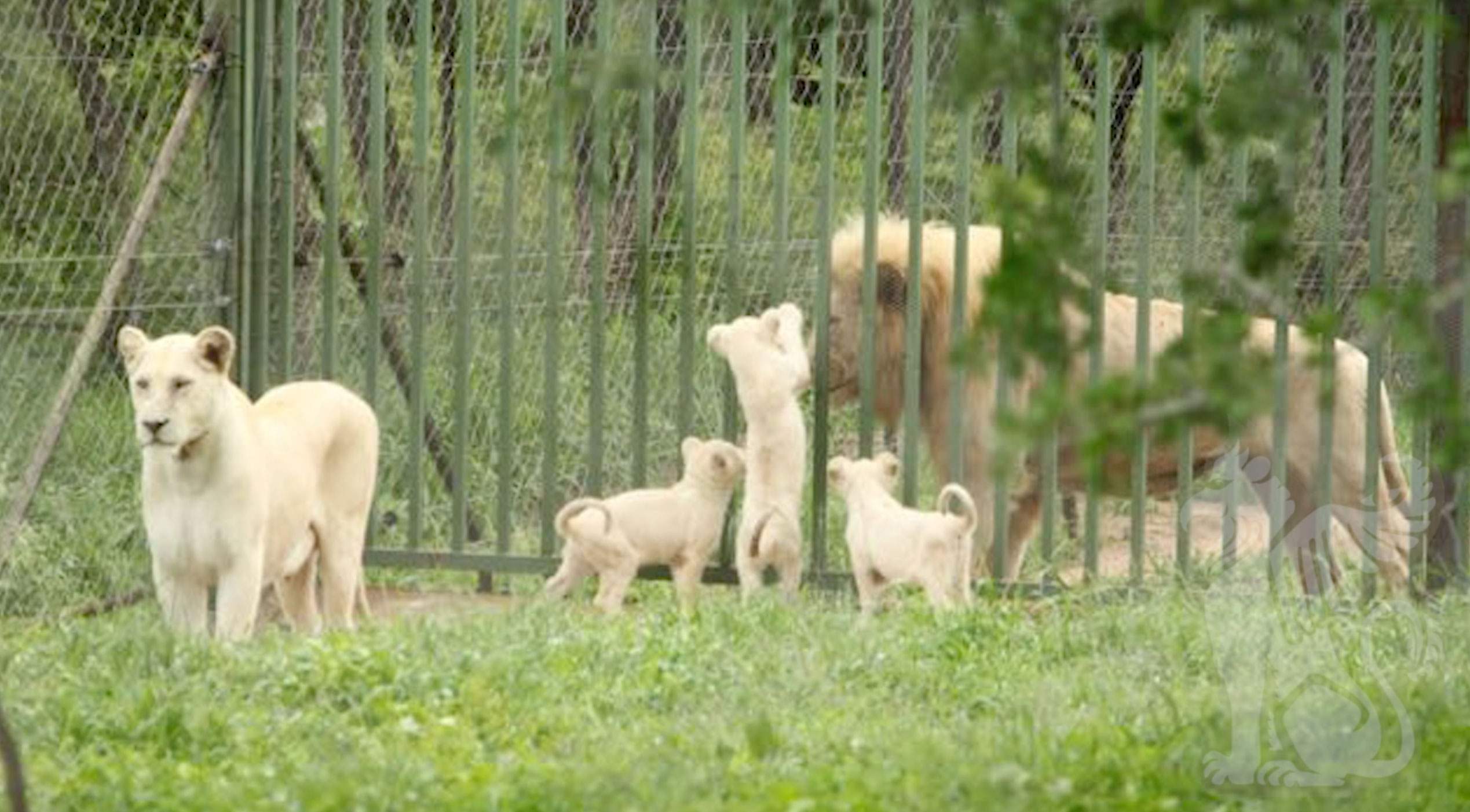 The Big Day finally arrived for Regeus's Pride! A purrrrfect respectful introduction between father and cubs. Regeus entered the family's space in slow-mo, one paw at a time, scent-marking the leaves and tree-trunks, low roars as he progressed to make sure Gaia could track his movements. She held back with the cubs in her den site. Once he'd settled, and roared another time to signal his location, she came out to give him an affectionate greeting.
She then called to the cubs and brought them out to introduce them to their father. Regeus was very respectful, but was gently cuffed by Gaia when he moved too quickly towards the cubs. The 3 feisty cubs kept trying to play with their father's tail (just like their cousin, Ingwavuma, did on the day he met his father!), prompting a growl from Regeus. They then went to play around their mother, who is more used to their boisterous play.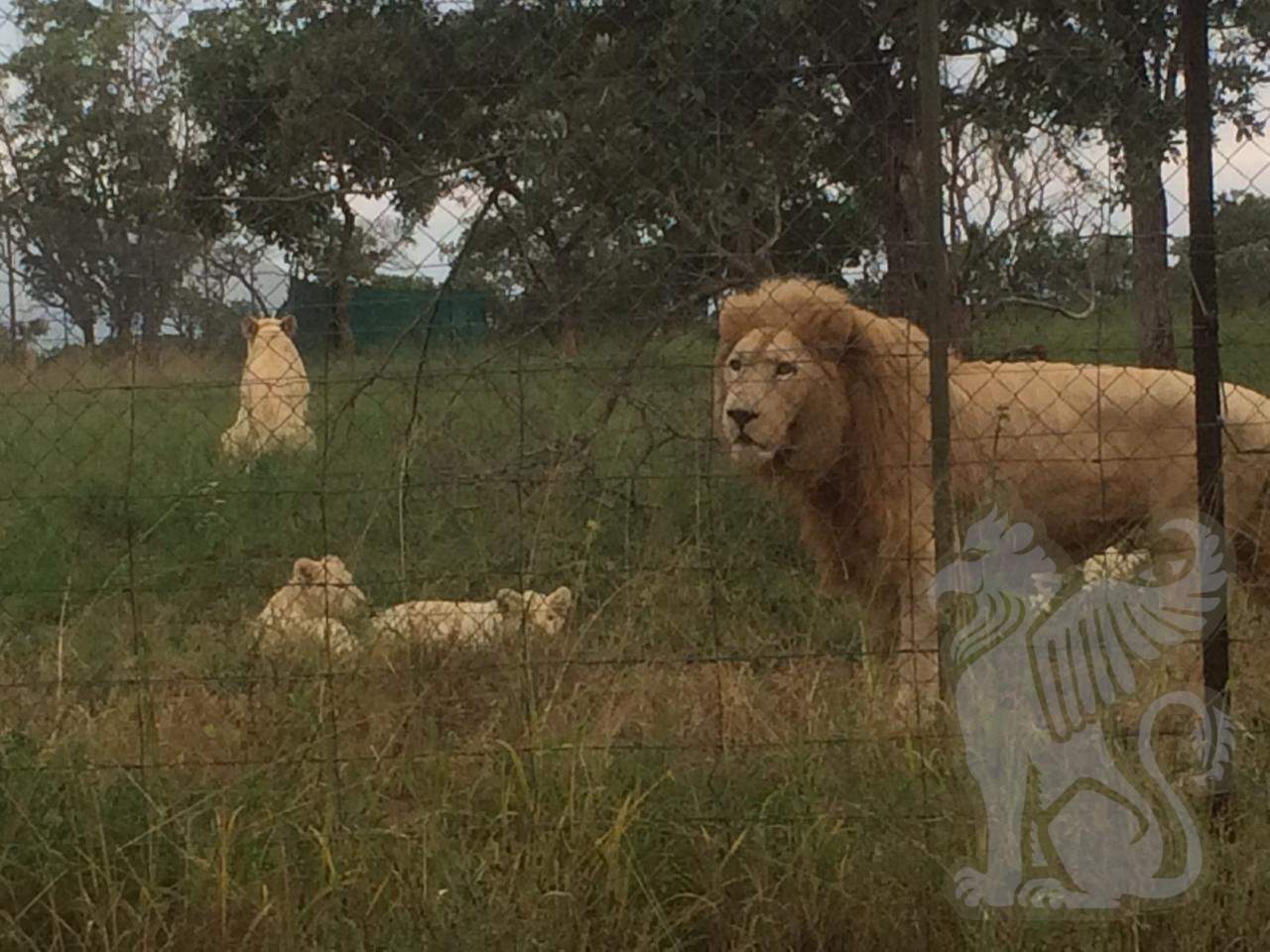 Whilst waiting for their new home-range to be ready, Gaia's little Stars decided that a lack of space shouldn't hinder their exploring… Who ever said that a lion's territories are confined to the earth??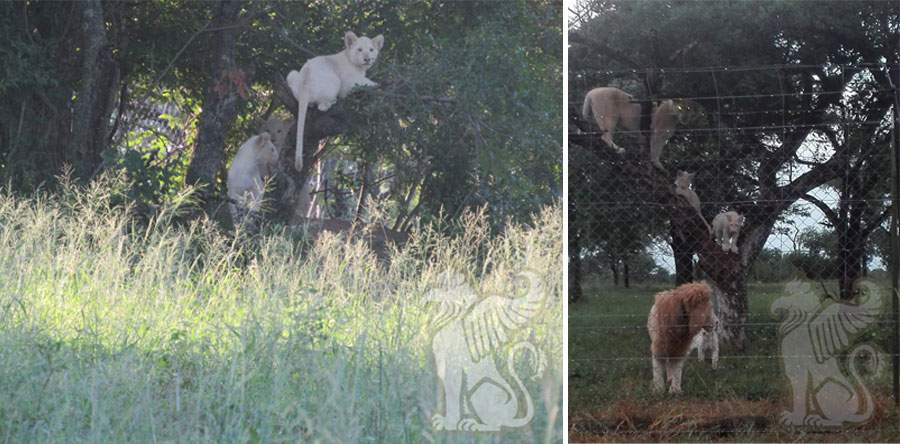 Fast forward a couple of months, and we had successfully raised the funds needed for the 2500 metres of poacher-proof fence line… our final goal was to raise the funds for the 8 high-spec security gates!
There was a noticeable air of excitement amongst the Pride members in anticipation of opening the gates to their protected area – note Gaia's territorial marking, as she prepared to expand her territories.
With every dollar donated taking us closer and closer to our goal, Gaia, Regeus and their cubs made sure to let us know that they were ready to explore their new home-range!
Look at much Gaia's beautiful cubs have grown in just one short year. You have watched with us as they have grown from adorable little Starlets into formidable young Princesses (and Prince!).

Thank you for helping us create a forcefield of love for Gaia, Regeus and their cubs. Thanks to YOU this Pride can now explore their new territory.