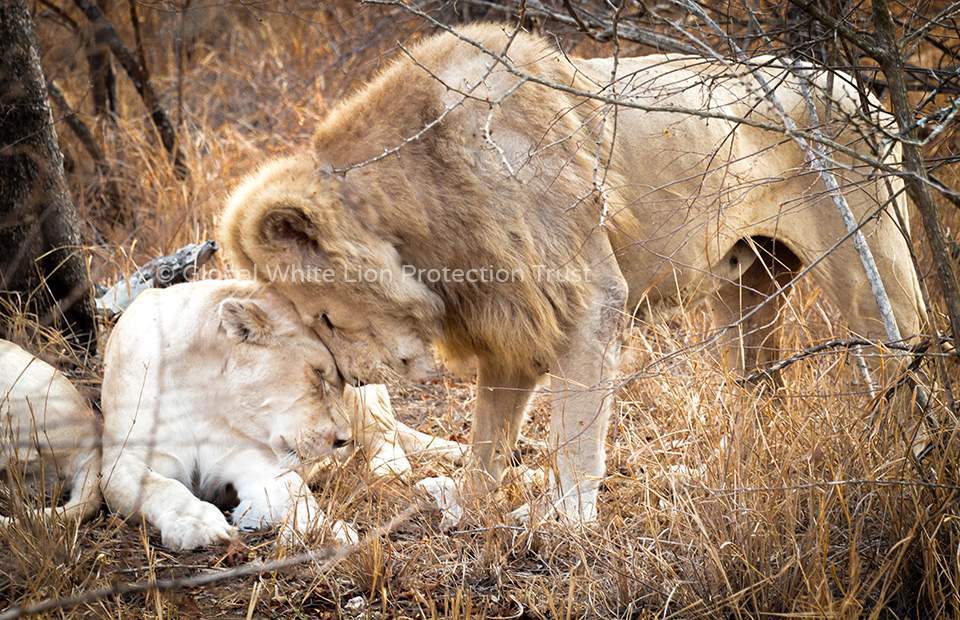 Take action for Cecil, Lions and all Endangered species
O.U.R. LIONHEARTED CALL TO ACTION:
1
WRITE to South African Nature Conservation (DEA) and express your anger, dismay and disgust in the strongest terms possible at the legalizing of the reprehensible Lion Bones Trade in lions. Deputy Director  Mpho Tjiane (CITES policy development and implementation)  MTjiane@environment.gov.za
2
Support organisations that are protecting lions and their ecosystems against incredible odds. See the success of the White Lion Trust's dedicated efforts over 2 decades. DONATE
3
Support only ethical airlines that refuse to transport animal parts and actively boycott those that don't [Click here for detailed List]
4
Support only zoos or captive centres which raise funds for wild animal conservation – we are in the process of compiling a list which we will share with you in due course, in the meanwhile below are our guidelines on the criteria for an ethical operation.
5
Support only bona fide eco-tourism facilities which undertake no breeding or petting of lion cubs – see below
6
 Sign the petitions, make your vote count – see below
7
Support only ethical courier companies and actively boycott unethical couriers. [List of Courier/Cargo Companies].
Zoos and Aquaria
The White Lion Trust would hope for a world where no animals are kept captive in zoos or aquaria, but unfortunately this is
not the case due to the realities of the crisis around wildlife today and the rate of extinction of species.
The White Lion Trust regards the following as the minimum requirements for zoos / aquaria:
1) Animals are kept in zoos / aquaria only if it supports the conservation of those animals in the wild 
2) Zoos and aquaria must have education programs about the importance of conserving species in the wild
3) Zoos and aquaria must have a bona fide fund to support the conservation of animals / species in the wild
4) Zoos and aquaria should only breed species if the species are critically endangered or on the brink of extinction and breeding them in captivity will support the conservation of these species in the wild; eg. through reintroduction. 
Bona fide eco-tourism facilities
Reputable Wildlife Companies/Reserves in South Africa that ensure a non-trophy hunting policy
A large number of wildlife reserves in Southern Africa conduct trophy hunting although it is not made public.  So please do due diligence and check before you book your next safari.
Below is a list of companies/reserves that we can confirm do not partake in trophy hunting:-
Wildlife Eco-Tourism Companies
Wildlife Reserves/Lodges
Kwandwe Private Game Reserve (Eastern Cape)
Many tourism facilities may have links to the Canned Hunting industry, so please do your research before you book.
Volunteers Beware provides information on Volunteer Programs that support the cub petting and canned hunting industries, before you volunteer please check.
VISITORS: If your destination is not listed, it may well conduct trophy hunting, as many well-known reserves do so without informing tourists.
WILDLIFE RESERVES: If you consider yourself a non-hunting reserve, you are welcome to contact us to be added to the list.  Note that we need evidence to ensure that you do not allow trophy hunting.
Petitions
These petitions focus on positive solutions:
The Humane Society – Help save the African Lion from extinction
Avaaz – US Government: Fast-Track African Lions as Endangered! 
Avaaz – US, EU: Save Africa's lions
Change.org – Ban the cruel breeding of Blood Lions
Please take action today! Together we can make a difference.
[hr toptext="" size="tiny" custom_size="" hide_mobile_hr="true"]
The White Lion Trust partners with PAL
We're proud to be partnering with PAL (Protecting African Lions) who are donating ALL the proceeds from their iconic bracelets to the White Lions.