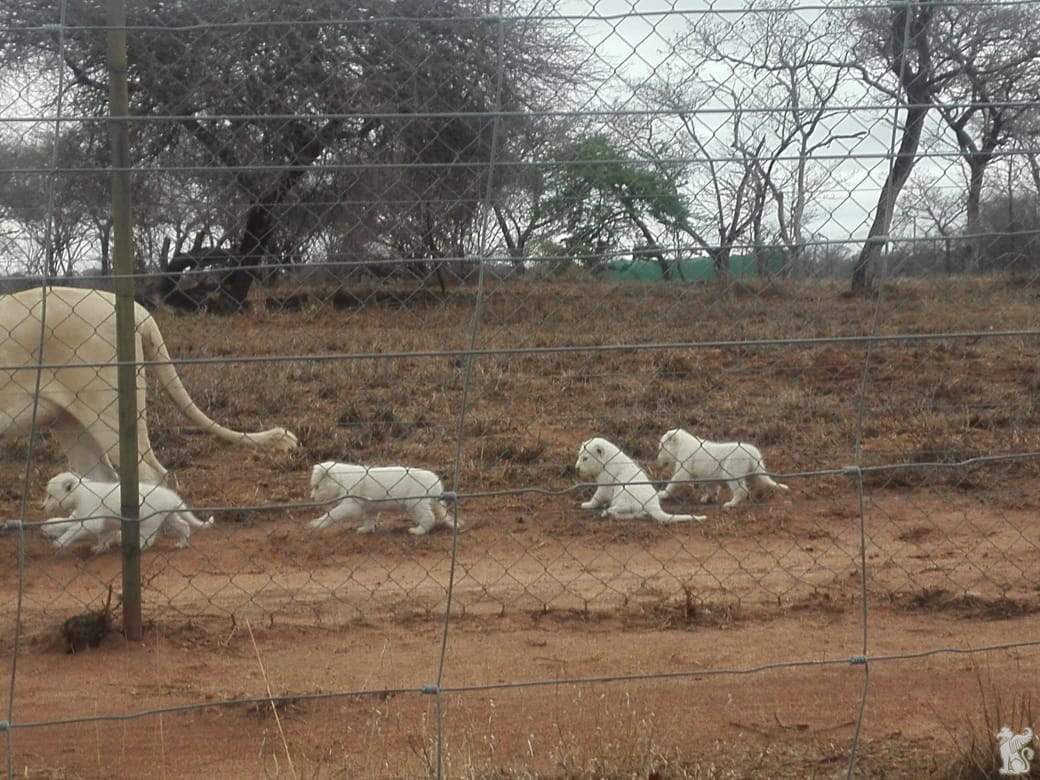 The Birth of Gaia's Stars
Gaia arrived at our project just over a year ago, with an expression darkened by anger – but now she's shining brightly with maternal pride and we're all glowing along with her! Here's why!
We asked you to guess why Gaia might be jumping down from one of her favourite perches… No one could have guessed it!
Joy of joys!! Yes, Gaia has had cubs! Four perfect, snow white little Stars.
And yes, you guessed it… Regeus is the proud father! He's been waiting for fatherhood for a looooooong time…
These little Starlets are Marah's grandchildren, born to her son Regeus and Gaia (Mother Earth) … No doubt, our beautiful founder lioness is proudly shining down on them…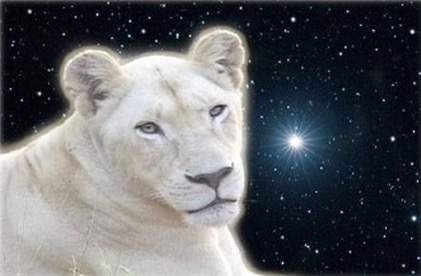 Here are some of our historical photographs of Marah with Regeus and Zihra (when they were six months old) on their Long Walk to Freedom… We like to think that Queen Marah knew, even then (nearly 15 years ago!), that her lineage would be thriving in their endemic habitat – the Heartlands.
Regeus, Letaba and Zihra were born in a dark dungeon and held there for 6 months before we finally managed to secure their release. Marah's name means Mother of the Sun (Ma-Ra) and Regeus, Letaba and Zihra mean "First Ray of SunShine" in the 3 root languages.
This was the first day that Regeus, Zihra and Letaba saw the sun.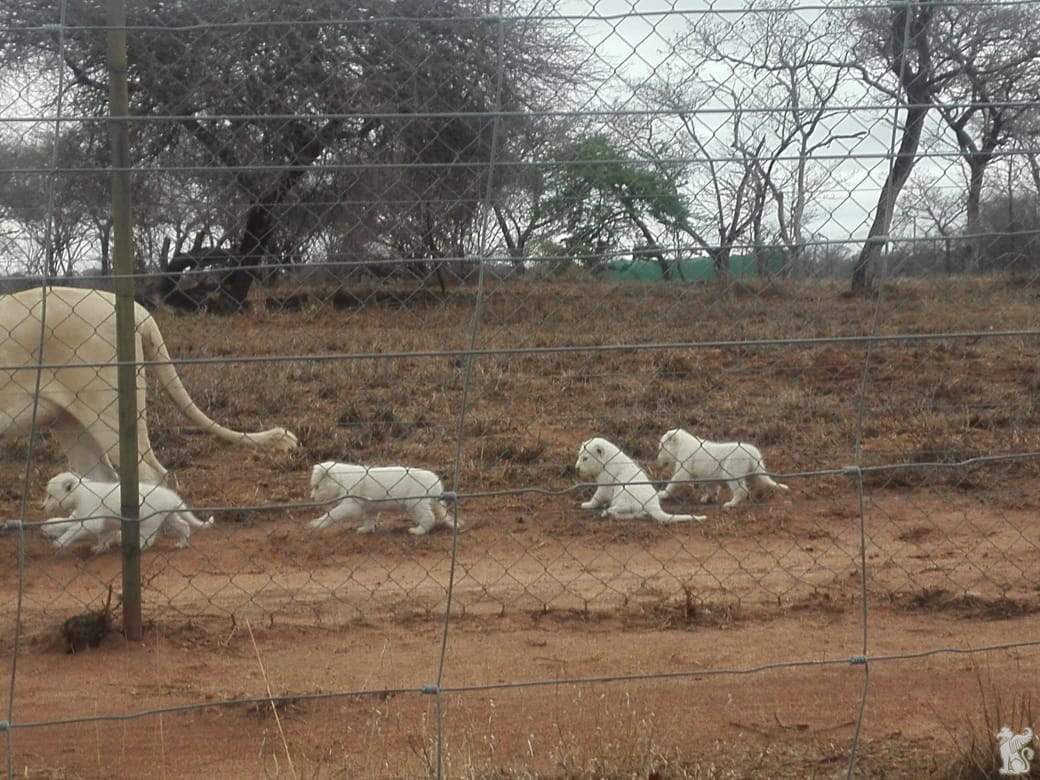 Mum taking her four Stars on their first territorial boundary patrol.
Gaia's little Stars.
Because of the poaching threats in our southern territories, the White Lion Trust made a decision to create a protected zone within our greater area, where Gaia and her cubs are being monitored day and night. Thank you Maurice Fernandez for your generous donation which funded this protected zone. 
Please do take a look at our Day of Freedom Campaign for ways in which you can support the prides, as well as their protection in their natural range within the UNESCO Kruger to Canyons Biosphere.
With the arrival of the new generation, the pressure is on for more land in the greater Kruger area. One day these four little Stars will be commanding their own territories.