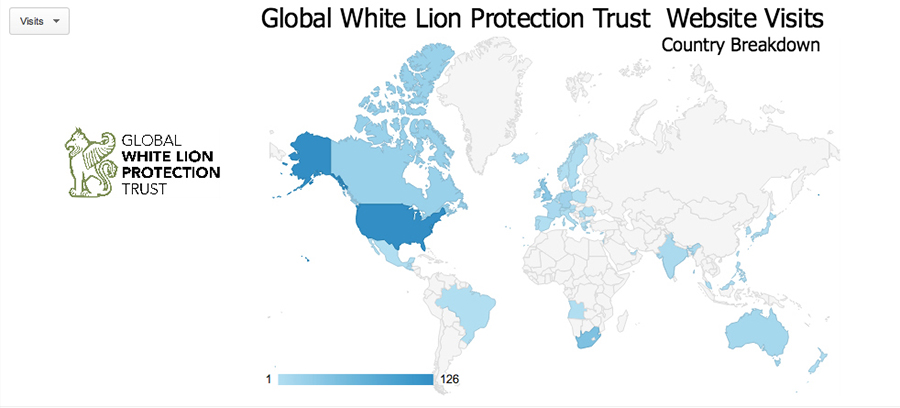 A Thank You For Our Global Support….
Another Rooooaaaar of Thanks
We have been listening to our wonderful world-wide supporters and thankful for their support. Since launching the new website, we have been given many great suggestions on how to improve and we are listening. Thank you for you – our dedicated and inspirational followers and supporters. We are lucky to have such a great network. We learn from you more than you learn from us and now, because of our new site, we can clearly see how wide-spread and far-reaching our love and support comes from. You have made this possible and truly make us a GLOBAL effort!! Let's keep moving forward and making this a better place! 
Much thanks, love, blessings, and hugs!
The Global White Lion Protection Trust.