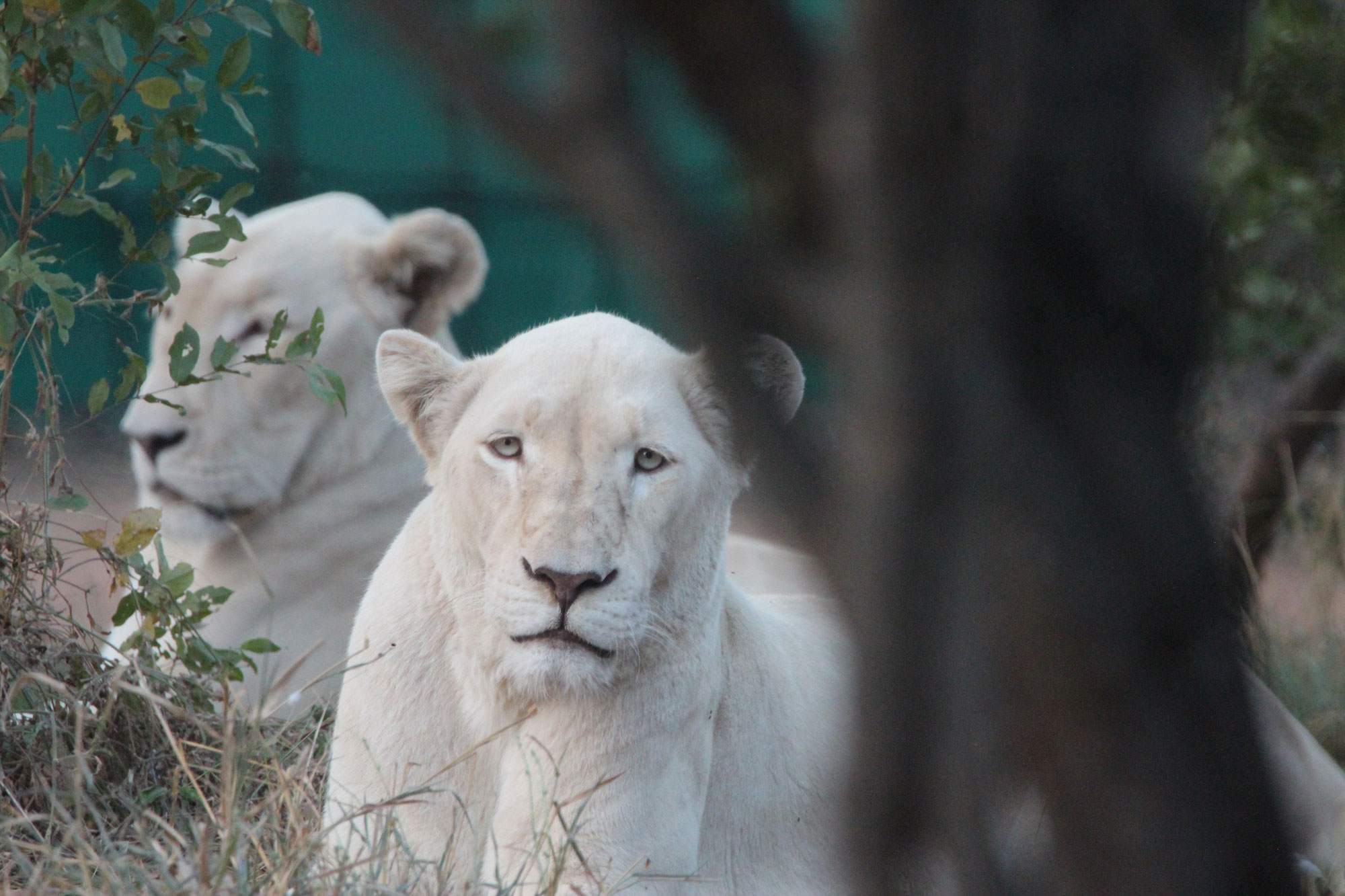 Sacred and Wild
Two formidable White Lion sisters were recently given sanctuary by the Global White Lion Protection Trust, following tragic circumstances.
Shortly after granting the lionesses safe keeping, the South African government announced their intention to shut down the despicable captive lion and cub-petting industry. There is a long road ahead. The Global White Lion Protection Trust is uniting our efforts with other conservation groups to ensure this outcome.
Linda Tucker emphasised:
"Whether well-intentioned or otherwise, commercial exploitation of predators removed from the wild is unacceptable. Through these formidable White Lionesses, Nature is delivering a clear ultimatum to humanity, globally. It is critical that we heed it. Love has to be combined with respect in order to restore right-relationship with our planet. Alpha and Omega have been granted their true ancestral names to honour the gravitas of their message."
HOW YOU CAN HELP?
Normally, we ask for assistance measured in Days of Freedom i.e. what it costs our non-profit organisation to ensure the freedom and safety of every single one of our lions every single day – free-roaming in the heart of their Protected Area, as is their nature-given right. However, because Alpha and Omega were hand-reared, they can never return to the wild.
You can help us ensure Alpha and Omega live out their lives with dignity in the White Lion Heartlands by assisting with the costs of their care:
List of costs:
ENCLOSURE: 5-hectare protective boma surrounded by double poacher-proof electrified fencing, built within natural habitat of lush woodlands and grasslands ~ $ 40,000
NUTRITION: Their diet will comprise of wild game carcasses delivered without human contact on a weekly basis, in line with the Trust's strict protocols ~ $600 per week
VET CARE:  Should they need any veterinary attention this will be of the highest standard from our wildlife veterinarian who is an expert in wild carnivores ~ 3 call-outs per annum $2,500
DAILY MONITORING: Alpha and Omega will be visited daily by our team, to ensure their welfare ~ $60
Every single dollar counts!
Click here to make a USA tax-deductible donation through our sister organisation, Corelight. 
Please consider sharing our Sacred & Wild campaign on social media with your friends. With your support, we will restore nature's sacred balance, by protecting these two formidable lionesses rescued from this industry, and the limited wild White Lion population left in their natural ecosystem.