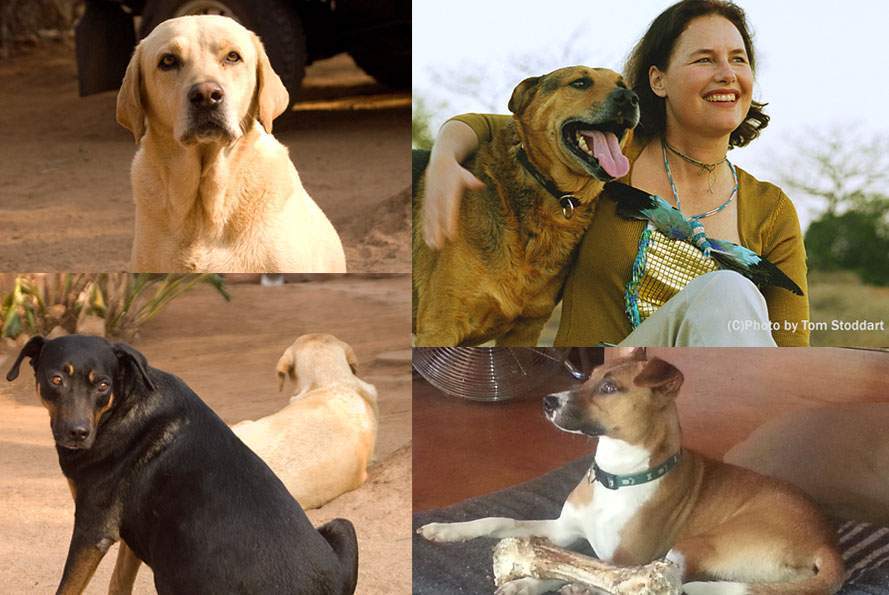 Tribute to 4 dogs who guard our Lions by Linda Tucker
Our project was established to save lions, the Apex Predator. None of us expected domestic animals to play a key role – yet they have. In the face of the horrific exposés of the Chinese dog-eating festival, we will be dedicating posts to honouring the role played by dogs – humankind's best friend – in our conservation project.
SIBI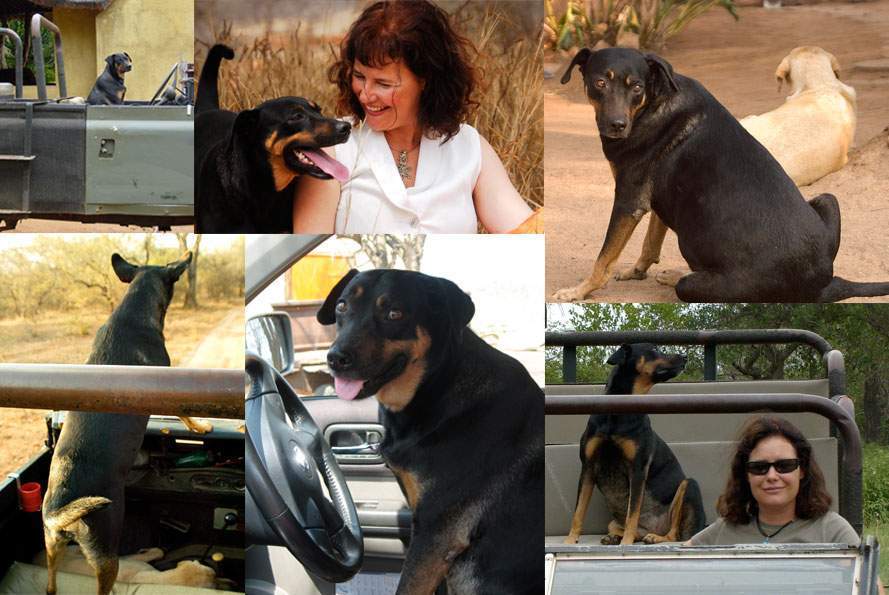 Sibi and Maxi have passed, but their loving legacy lives on.
Brave soul who spent her early years on a chain on White Lion lands, Sibi was released as soon as Linda and Jason took over. Not afraid of leopards, black mambas, and White Lions, Sibi played a key role in all important activities.
Sibi was not shy to appear in the Nat Geo documentary 'Return of the White Lions'; and she is honored in Linda Tucker's book, Saving the White Lions.  She was a brilliant educator: best in communicating with humans as well as animals. From the start, Sibi informed Wynter Worsthorne, that she "loved her role of guardian of the White Lions' Guardian (Linda)." No surprise, many saw her as Anubis, Egyptian Guardian of ceremony. She was a Top Dog, and always took the driver's seat, albeit without a driver's license. She will be remembered by all visitors to Tsau as a special hostess, who never missed a ceremonial occasion or walk to the river.  Now in the ancestral world, Sibi will always reside in the heart of this lion project.
MAXI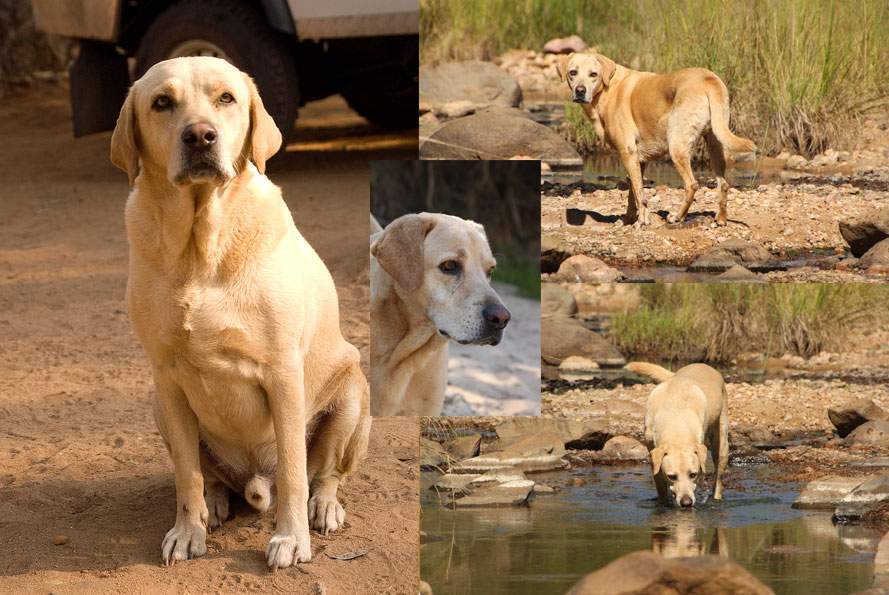 Maxi, the white lab, soppy and sweet, was roaming the streets of a nearby town, abandoned and brutalized as a pup. He instantly found his way into the heart of White Lion territories, swimming in dams and guarding the camp. He made the mistake of barking at Mandla, once, and was given a right-royal dismissive side-ways glance by the King.
Miraculously, sweet-natured Maxi survived a crocodile attack – our wildlife vet says it was unheard of – and had the bite-marks to prove it. He soon decided Mama Winnah was his true mother, and guarded her outside every rondavel on her house-keeping duties.
Now she guards over him and Sibi, doing her beadwork under a beautiful big tree, where their bodies rest in the woodlands.
SAM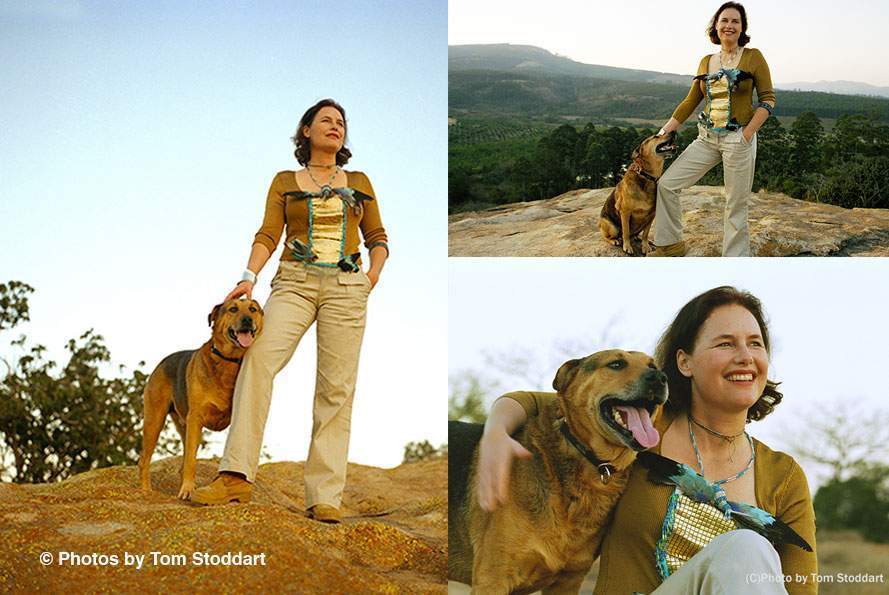 All Lion Dogs have stories, or rather legends, to tell.
With Sibi, it was breaking her chain to escape from the Leopard …! With Maxi, it was surviving the croc's jaws of death…! And with Sam, their forefather, it was the puff-adder incident.
Sam was donated to the lion project as Linda's guardian after having been rescued roaming the streets of Cape Town. City dog he may have been, but he adapted to the bushveld, heroically tiding us over the traumatic early days of the project, which was fraught with antagonism and sabotage from antagonistic neighbors. He witnessed Marah's freedom, and historic return to the wild.
He took it upon himself to guard the human enclosure in the heart of White Lion territories, heroically removing a puff adder that he thought would endanger Sibi, and the rest of the team.
Seen here with Linda, in a portrait for the London Times, taken by award-winning war photographer, Tom Stoddart.
Sibi and Maxi and Sammy will always live on in our hearts, and will continue to be guardians over lion lands, over Linda, Jason, the Royal Prides, and all their extended StarLion family, as they shine down upon us from Sirius, the Dog Star.
MADASH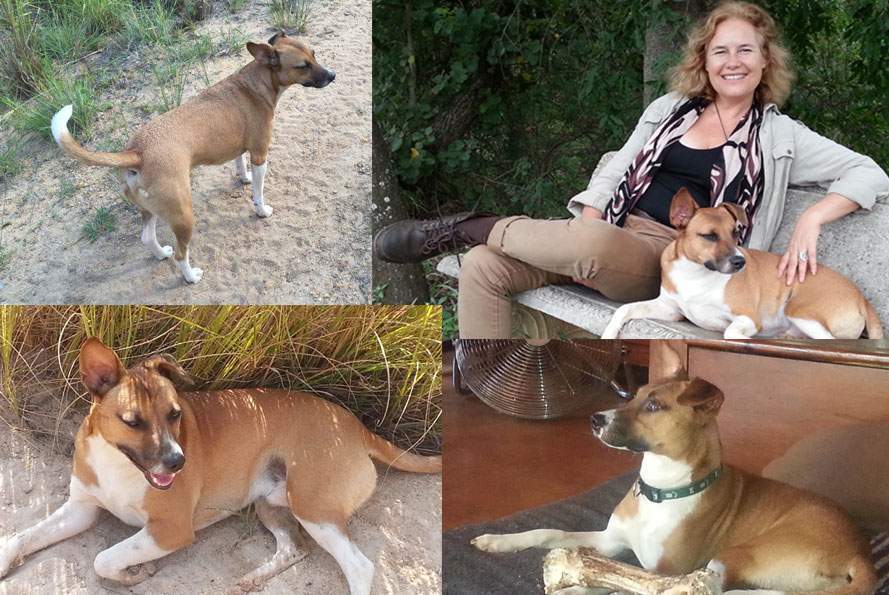 Madash – meaning "Painted Wolf" – is the most LionHearted of all dogs who guard over the White Lion project.
Palmed off on us by security officers who no longer had need of his services, Madash loves his primary role of safety and security (he goes out with Jason on late night patrols, armed with red searchlights but no guns!) He might be bold and fearless, but his greatest love and job description is Head of Hosting. For which he has been awarded big Bonuses (Bone-eses)
Dashi-Sunshine is adored by all: guests, staff, and the extended Royal family – and radiates his love and light over all who roam the White Lion Heartlands…
Linda Tucker