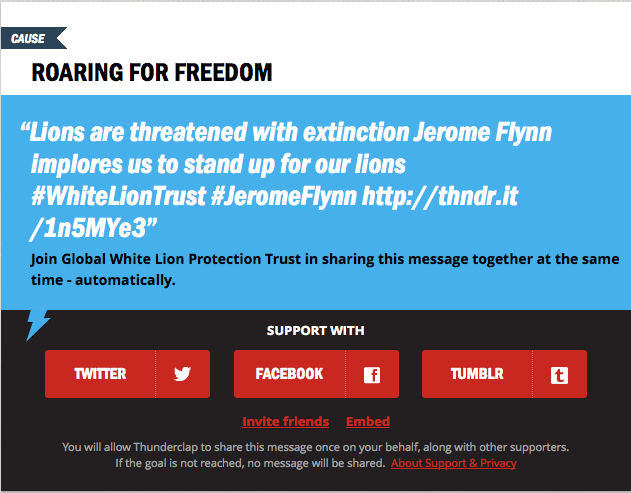 Making a loud THUNDERCLAP for our Lions – please join and support today!
Add your single voice to the crowd-speaking platform, Thunderclap, and be part of changing conservation history for the world's lions TODAY.
Thunderclap is the first-ever crowdspeaking platform that helps people be heard by saying something together. It allows a single message to be mass-shared, flash mob-style, so it rises above the noise of your social networks.  We have created one for our campaign to save the world's lion population ROARING FOR FREEDOM. Please take a moment and join our Thunderclap which will happen at 10am UK time on Wed 18th June… add your voice TODAY!