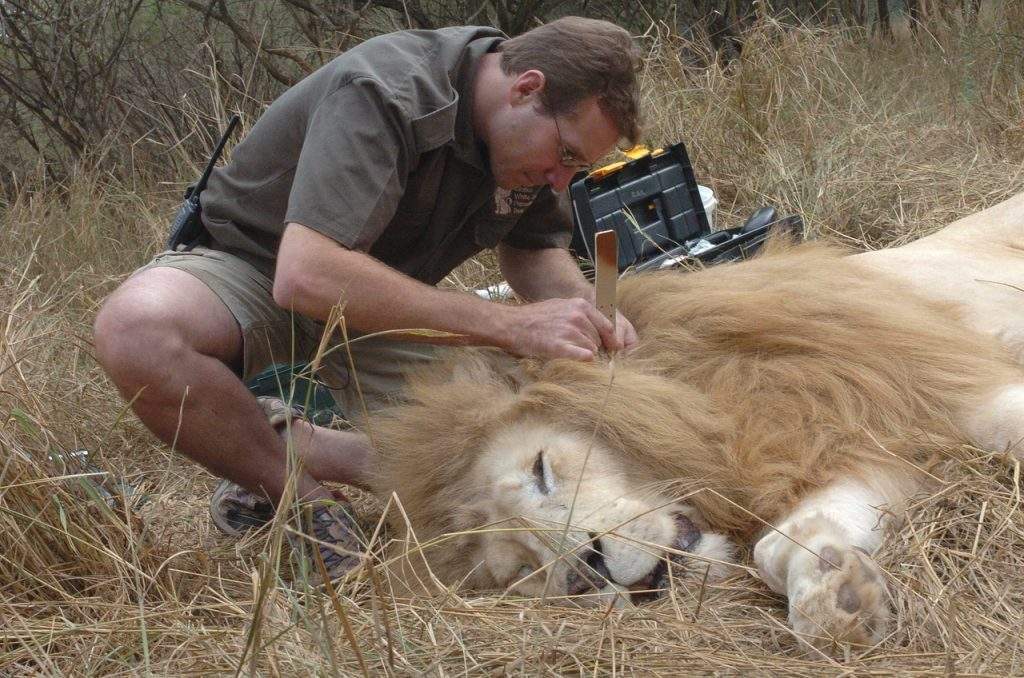 Scientific Wish List
Click here to make a USA tax-deductible donation through our sister organisation, Corelight. 
The multi-faceted nature of our project means that whilst we are campaigning in Parliament or engaging with Indigenous Elders around the globe, we are also incurring every-day costs in the upkeep of a vast protected area in which our prides are able to roam free. Our Scientific Wish List reflects some of the practical items that we need and use in order to ensure the White Lions' protection each and every day.
Wish List items are calculated based on actual costs. We will direct your donation towards the specified item purchased, and where this is not possible, we will direct it toward a similar item.
Lion Tracking and Monitoring:
Radio collars
Each of our adult lions require a radio tracking collar, in order for us to be able to establish their whereabouts at any given time. With a generation of sub-adult cubs getting bigger and bigger by the day, a set of radio collars will make it possible for us to track them.
Cost per collar: $400
__________
Bi-annual reprogramming of radio collars
We have to replace the collars every two years as their battery life expires, which requires that our local wildlife vet locate, dart and tranquillise them. This also provides us with an important opportunity to do a general "check-up" on their health and condition.
Cost per reprogramming: $250
__________
Lion tracking radio receiver
This high-tech receiver is used by the tracking device to locate each of the lions' collar frequencies. The receiver is able to pick up a frequency from a distance of around 2km, helping our monitoring team track and protect the prides on the 4400 acre property.
Cost per receiver: $1,700
__________
Hand-held radio and charger
Our team on the ground is in constant communication by means of a hand-held radio system. These devices ensure that we are able to coordinate everyday activities such as lion monitoring and field-work, but are also invaluable in crisis situations such as in the event of a poaching threat or injury.
Cost per radio and charger: $750
__________
Fuel for lion monitoring vehicle
Each and every morning, a member of our monitoring team will track the whereabouts of every one of our lions and report their condition to the scientific team. This reporting system not only maintains up-to-date scientific records for research purposes, but also ensures that the rest of our team is able to avoid the lions' whereabouts for the remainder of the day, allowing the prides to enjoy their freedom with as little human impact as possible.
Average fuel cost per day: $10
Anti-poaching measures:
Anti-poaching vehicle
We are due to replace two 4×4 vehicles for our anti-poaching team, who are currently operating only on foot. It is crucial for our team to be mobile, should the situation arise where they need to quickly move to a location where there is a poaching threat.
Cost per new vehicle: $30,000
__________
Fuel for anti-poaching vehicle
In order to ensure our anti-poaching team is sufficiently mobile for their patrols and emergencies, we need to keep their vehicles topped up with fuel.
Average fuel cost per day: $10
__________
Anti-poaching uniform:
Our anti-poaching team need to be fitted with hardy canvas uniforms and strong, sturdy combat boots, to keep them protected from thorn trees and dangerous objects in the bush whilst they are patrolling on foot.
Cost per uniform set: $89
__________
Thermal vision monocular
The FLIR Scout III 640 is a brilliant device which allows our anti-poaching team to see in the dark. Using high-tech heat-mapping technology, our team can scan the horizon and identify if an animal or human is in view. This type of device is invaluable during night patrols, when shining an ordinary torch into the bushveld may give away our anti-poaching team's position to potential invaders.
Cost: $2,117
__________
Head torch
These helpful little devices are an essential tool, allowing our anti-poaching team to see in the dark whilst still having both of their hands-free to make repairs to fence lines or search through the bush.
Cost: $25
Veterinary costs:
Wildlife vets are true heroes. We do occasionally need to call out our local wildlife vet to assist with emergency situations such as injuries, snake bites, and snares. Help us assist our prides by donating the average cost of a veterinary visit.
Cost per callout: $1,200