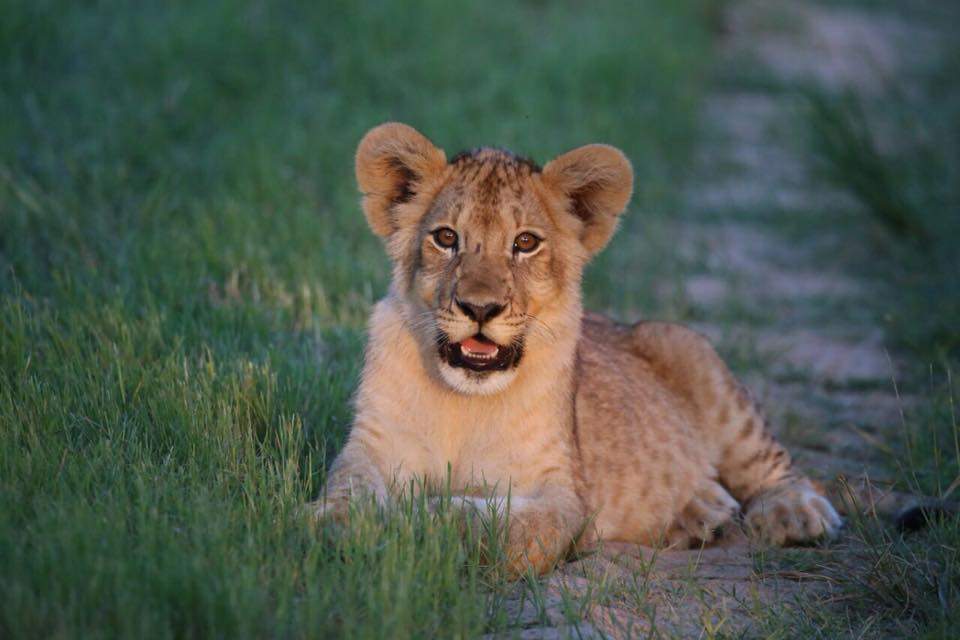 Ingwavuma: Fast Becoming King
Marah's royal bloodline is flourishing. Both her sons, Letaba and Regeus, have sired our future generation…
Our Little Prince, Ingwavuma II, was born on the 8:8th StarGate Portal to Marah's son Letaba, and the glorious Khanyezi, a golden lioness who dug her way into our Heartlands from the greater Kruger system 3 years ago. This incredibly strong personality is named after the formidable Ingwavuma I, Linda Tucker's guardian lion who was tragically hunted by an American trophy hunter in Timbavati on 22 August 2000.
Pure charm and personality, it was clear he was going to be an ambassador from day one, indicating that he would turn into a true LionHearted Leader in the very near future…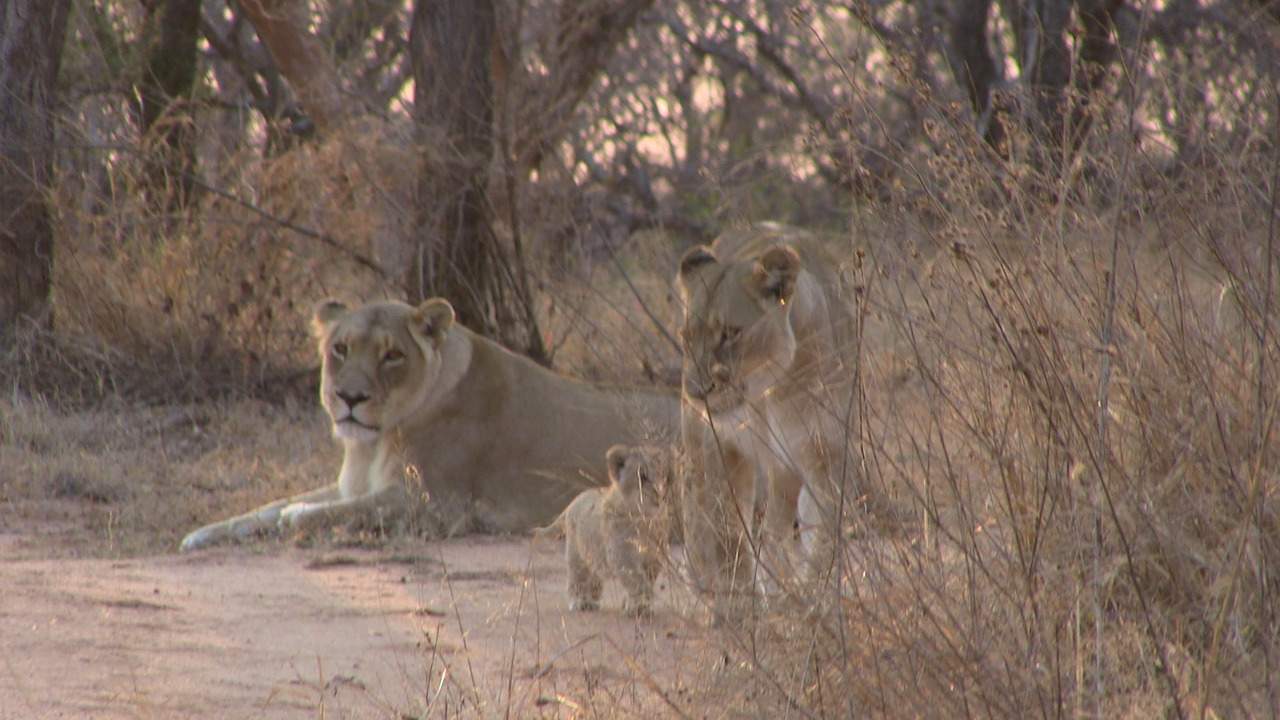 Ingwavuma being presented to the world for the first time by his mommy and even more protective auntie.
Affectionate, brave and curious, the Sun Prince stole our hearts – who can resist those inquisitive eyes and little white cheeks?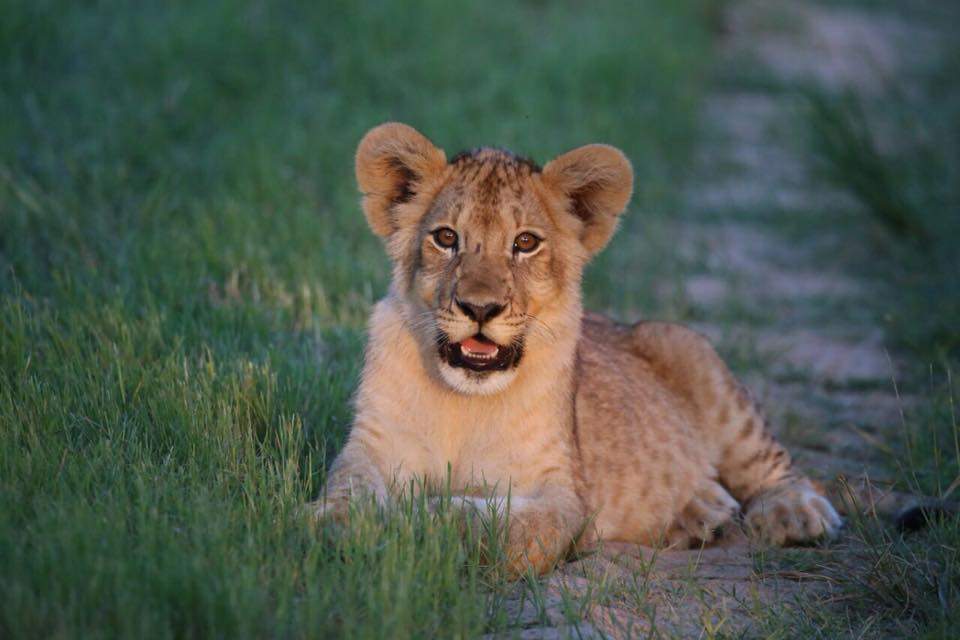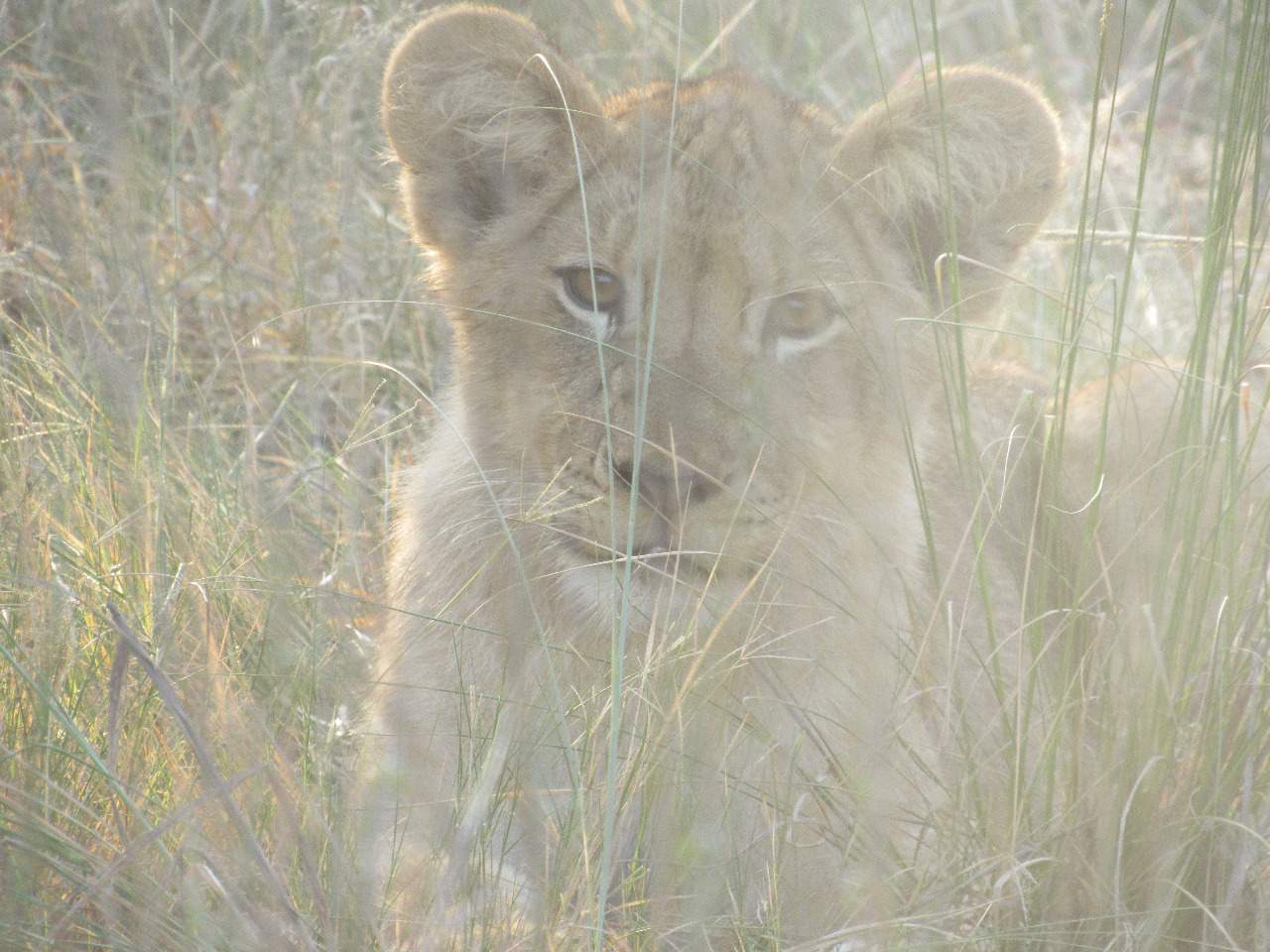 Although it seems that his adventures certainly kept his mum and dedicated auntie (Khanyisa) on their toes!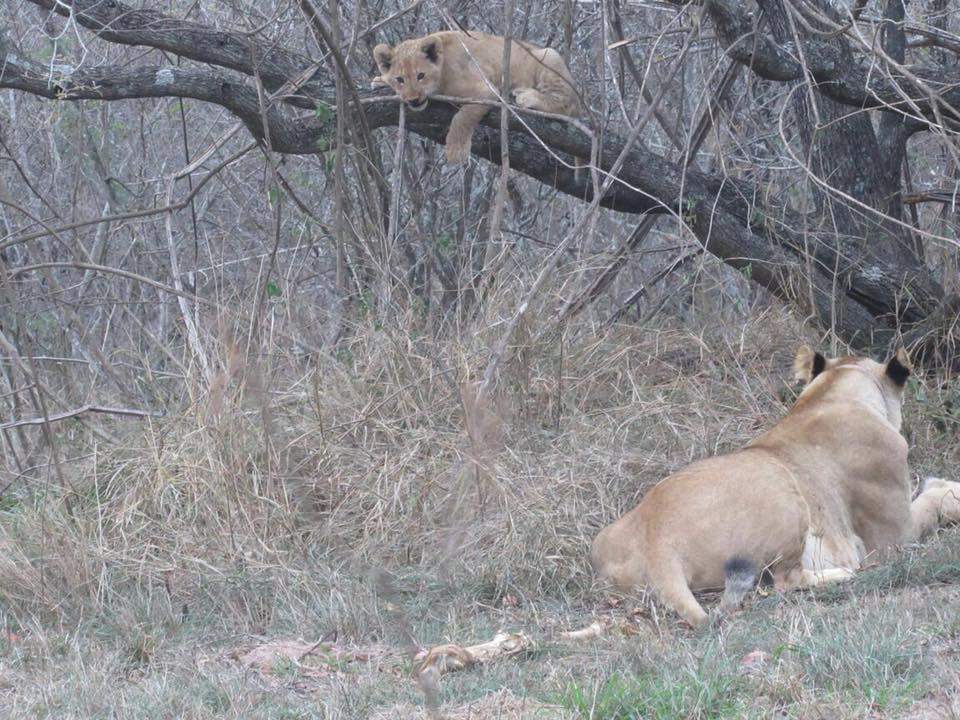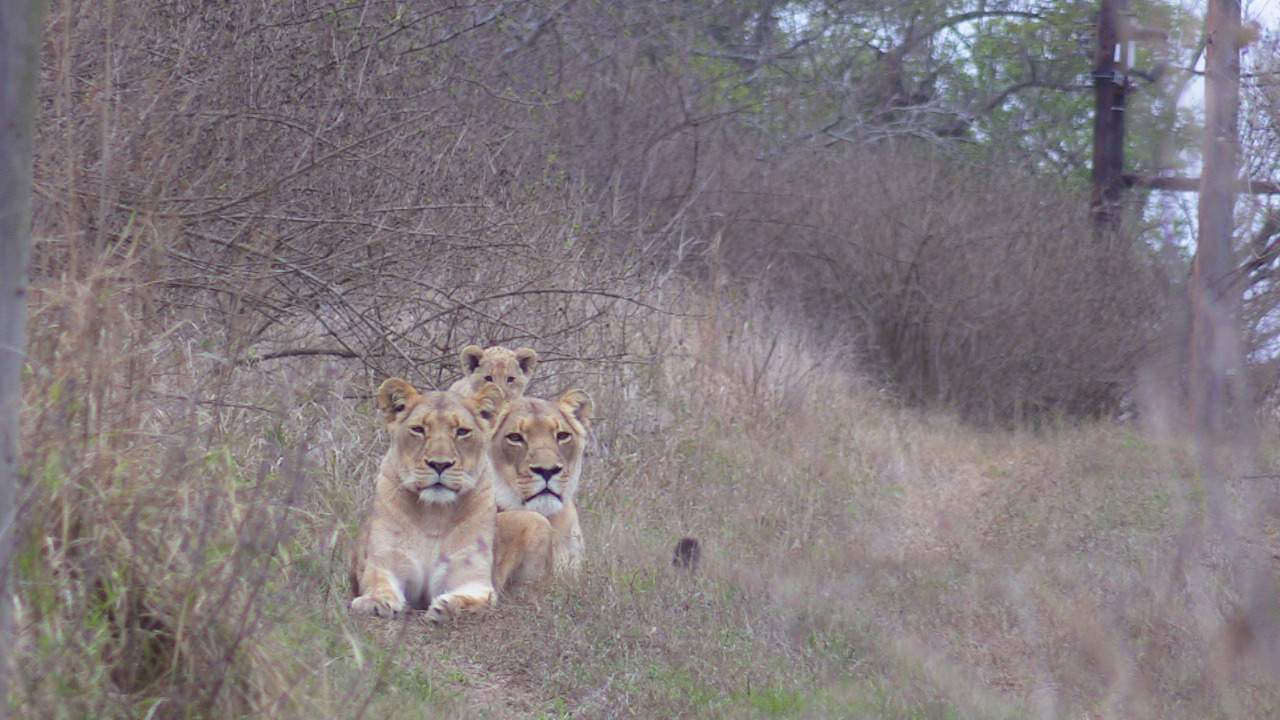 Not sure who makes a better 'rocking-lion'…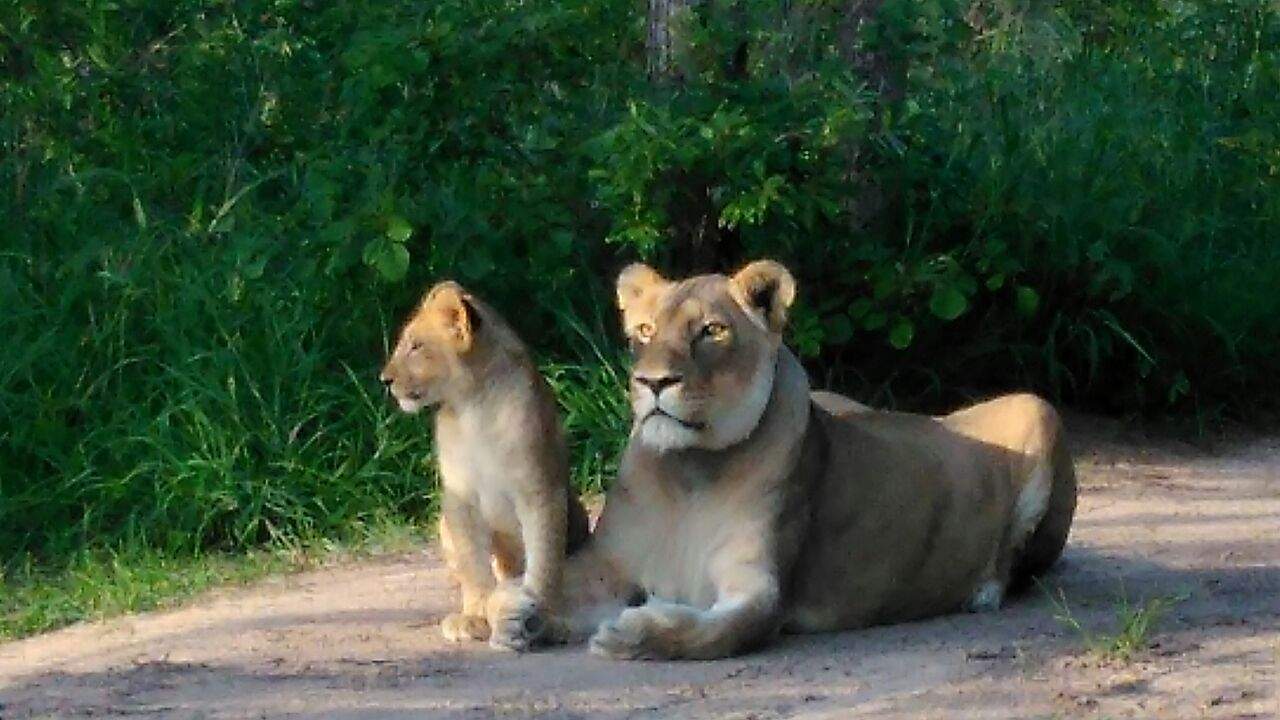 Holding Auntie's paw. Khanyisa helped midwife our Little Prince, who's long-awaited arrival helped her deal with the grief of having lost her sister to poachers.
Formidable mum, Khanyezi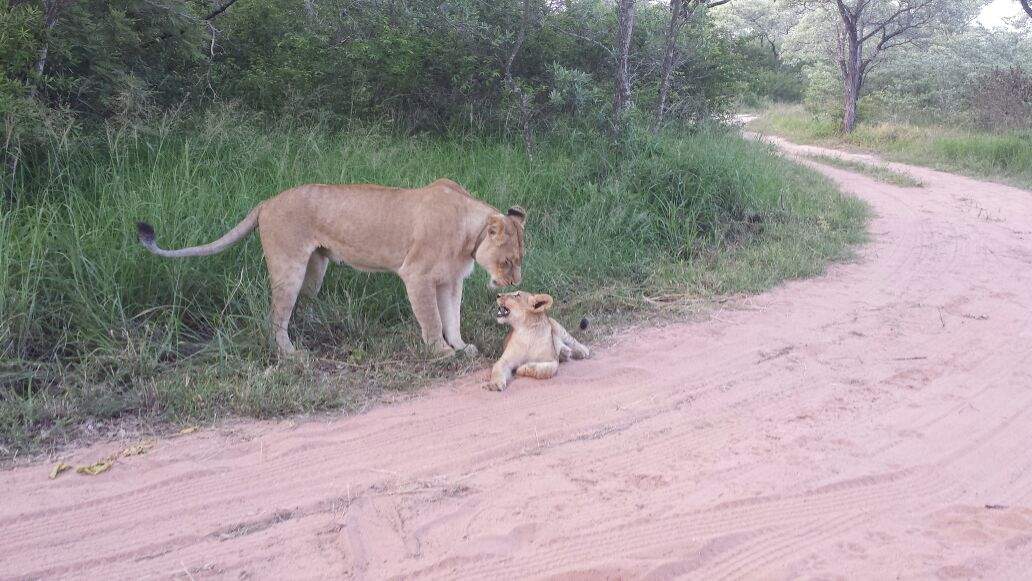 At first, he followed his mum and auntie's lead…
And made sure to keep in step with his mom,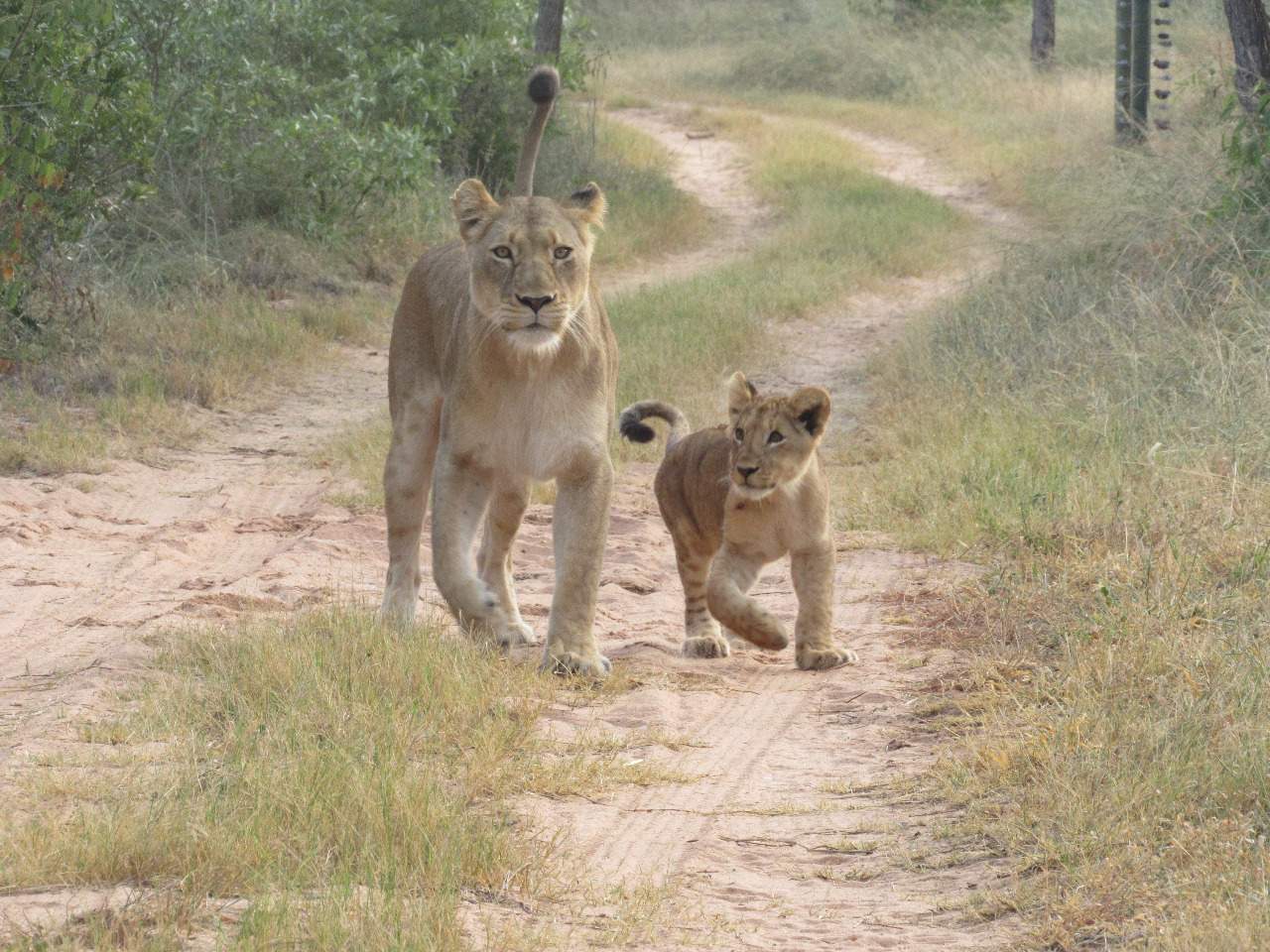 But he soon started stepping out on his own.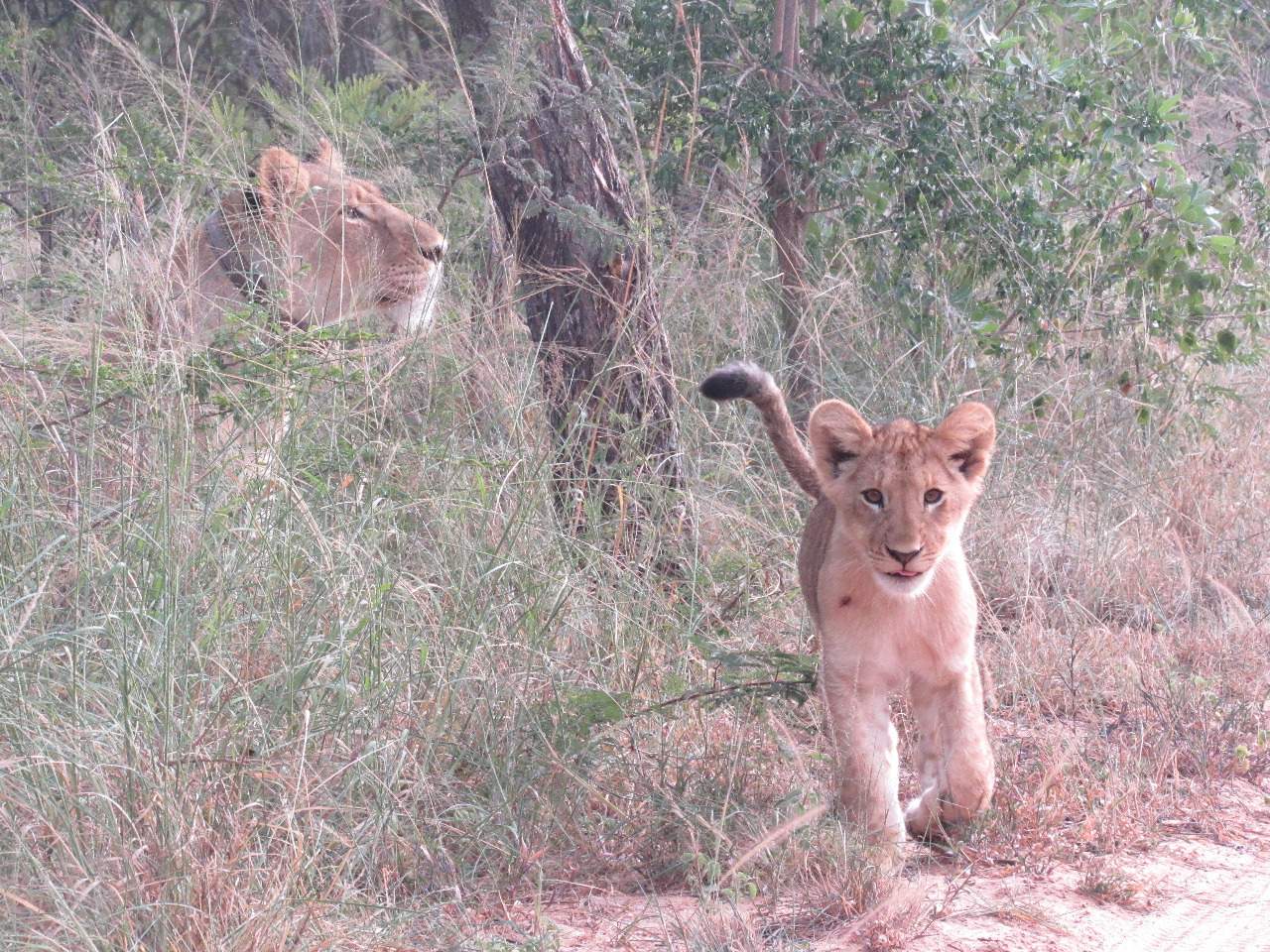 Experiencing a brave new world,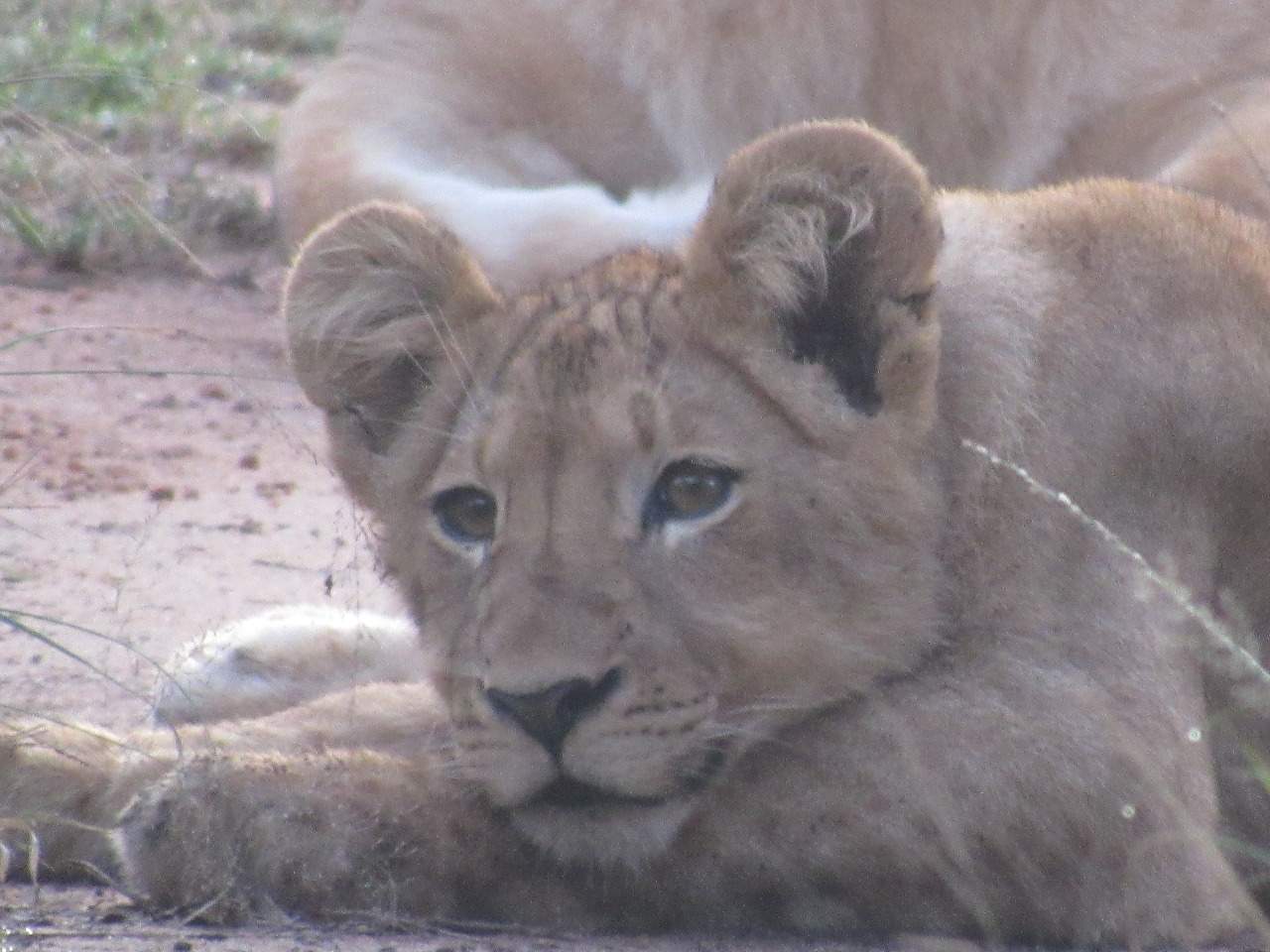 Reflecting on the responsibilities of Kingship…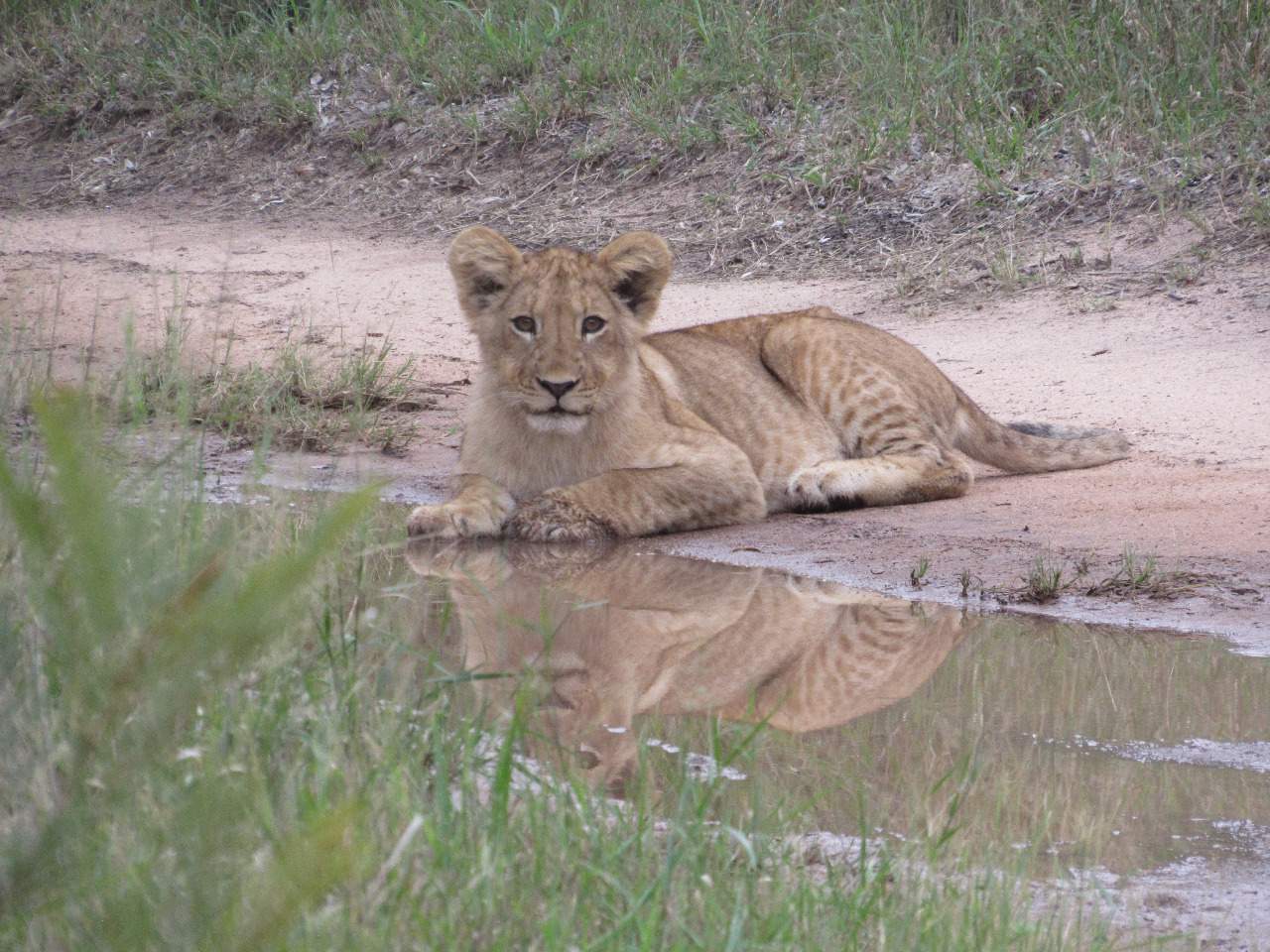 The biggest highlight for our little Prince, however, was undoubtedly the day that he finally got to meet his dad face to face. On Freedom Day (27 April), Letaba left his boma and joined his family, after 'boma-bonding' with Ingwavuma for a period of seven months. When Letaba met the Trio on the road after he left his boma, the lionesses were both calm and relaxed, but kept a watchful eye over little Ingwavuma. There was a lot of grooming and cheek rubbing between all of the family members, and no real aggression was shown by anyone!
Watch the video, "Ingwavuma Rising" for more highlights from this exciting day!
Little Ingwavuma was clearly absolutely thrilled to finally meet his father and start learning the ropes of King-ship, and regularly tried to join Letaba on territorial patrols. But it didn't take long before he started showing signs of leading the pride, himself…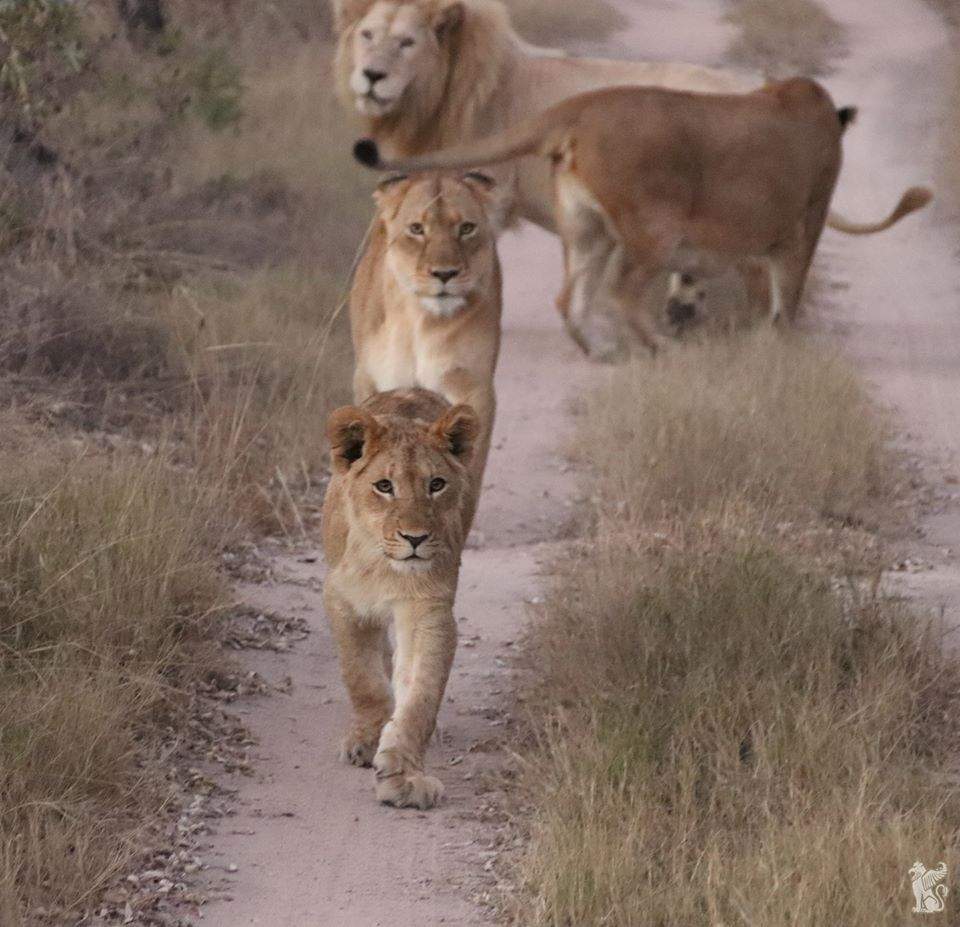 Before we knew it, our 'little' Prince was turning into a true King-in-waiting – his adventures taking him further and further away from the pride, and sporting the beginnings of a mane!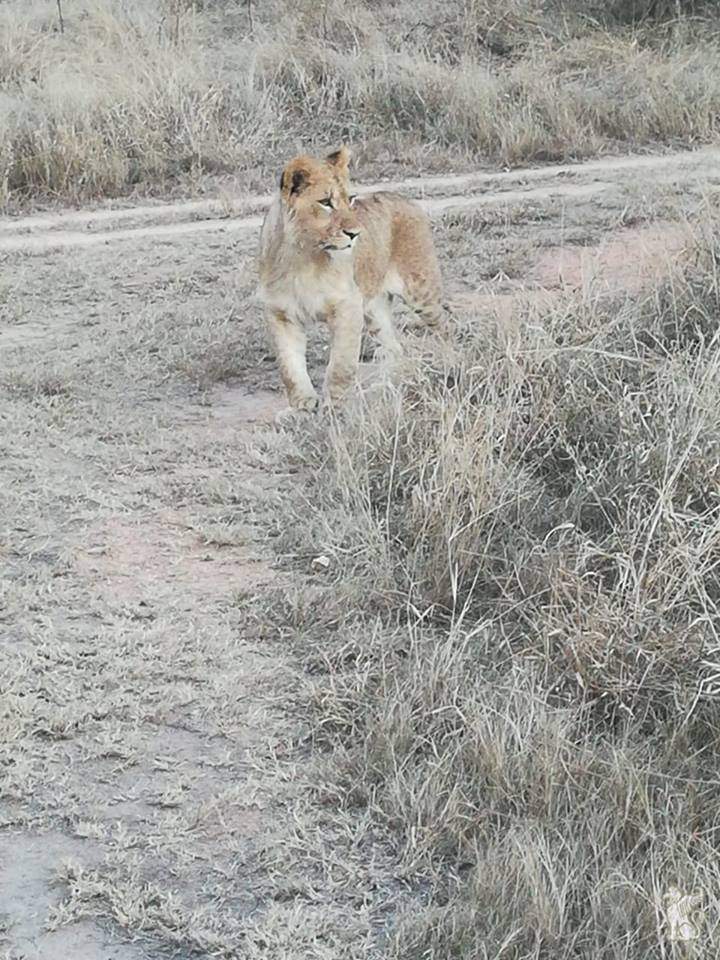 He started visiting our volunteer camp on his own, precociously sporting a little dark mane (similar to the impressive black mane of his namesake) at 1 year old!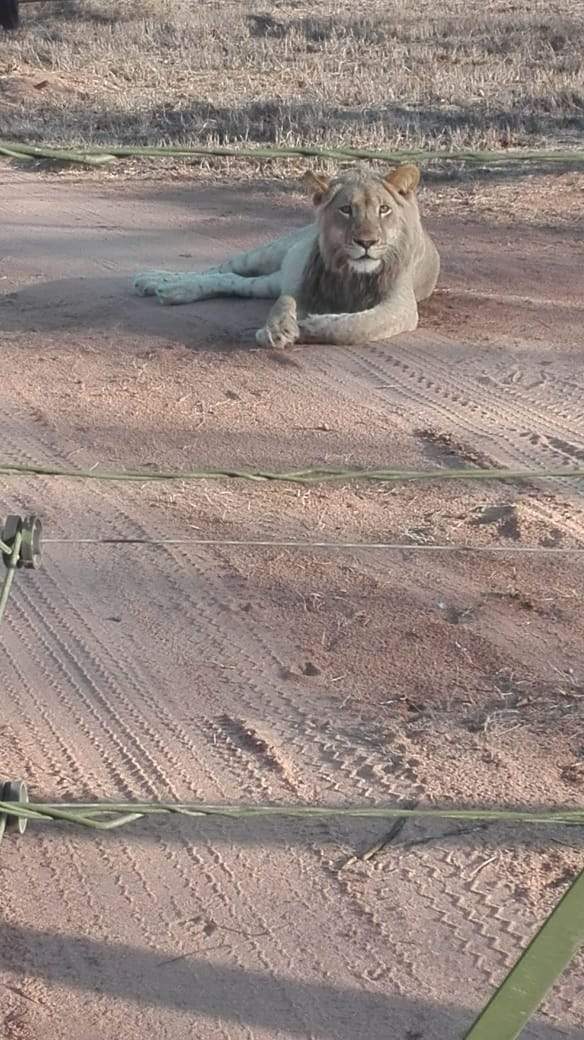 Today, at 1 year and 3 months old, he's still deeply respectful of his majestic father, Letaba.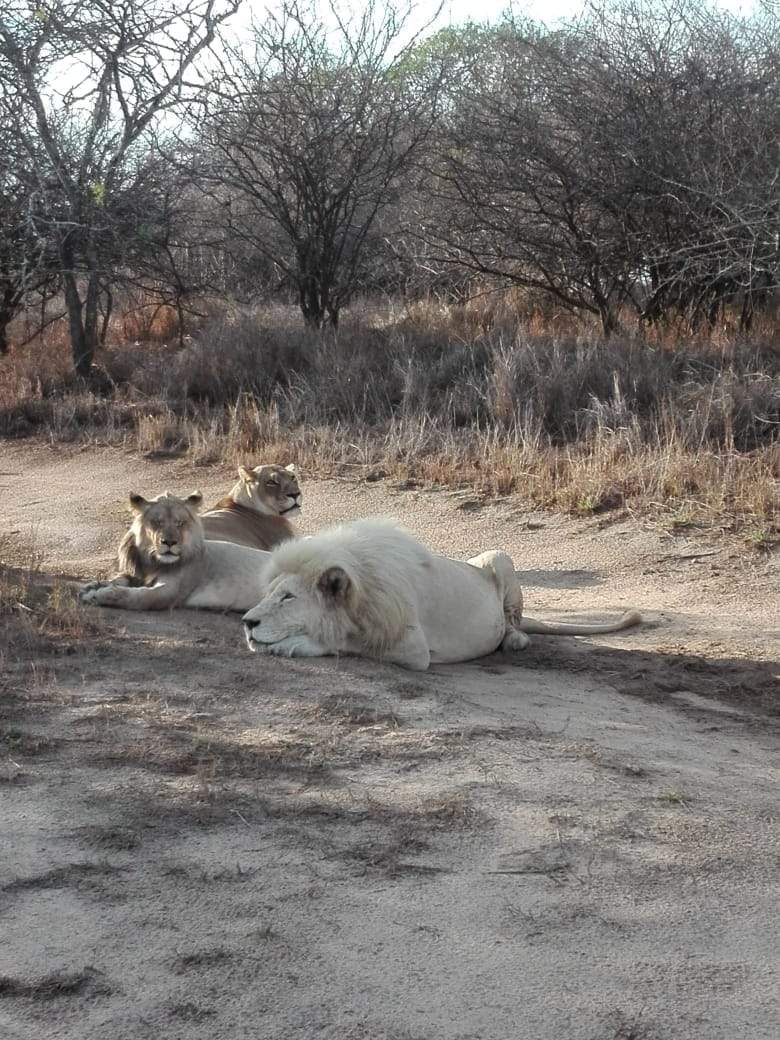 We can't wait to see what the future has in store for our impressive future King!
Click here to donate a Day of Freedom for our Sun Prince, Ingwavuma.